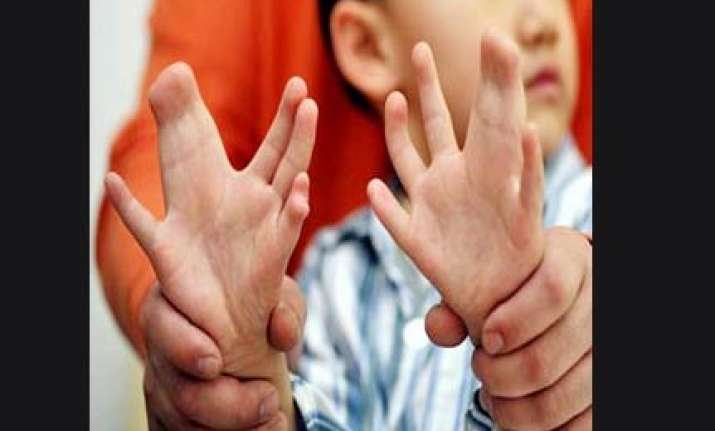 A 6-year-old boy in China has 15 fingers on hands and 16 toes on his feet, reports Chinese media.  
The boy displayed his hands and feet in a hospital in Shenyang, Liaoning province on March 19.  
The boy will undergo surgery on Tuesday for removal of extra fingers and toes, local media reported.  
Doctors say, a gene mutation contributed to this aberration.