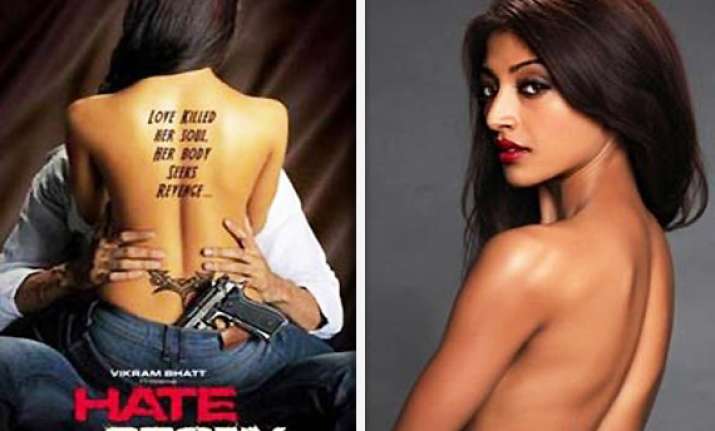 Mumbai, Mar 29: The Central Board of Film Certification has ordered producer-director Vivek Agnihotri to "mute" the bold dialogues delivered by actor Paoli Dam in the promo of the film Hate Story.
It appears that the bold scenes shown in the film's posters and trailer has made the censors sit up and take notice.  
A furious Vivek Agnihotri said, the Censor Board members have a conservative bent of mind, and we knew they would object.  
"We have no other aleternatives, but to beep the dialogues. Nowadays TV channels show lovemaking scenes in their serials and nobody objects to them", he said.  
"We have to clip some of the scenes", he said.  
In one of the scenes, Paoli is shown saying "Main is shahar ki sabse badi  #@">% banna chahti hoon".  Naturally, the board asked the producer to beep the offending word.