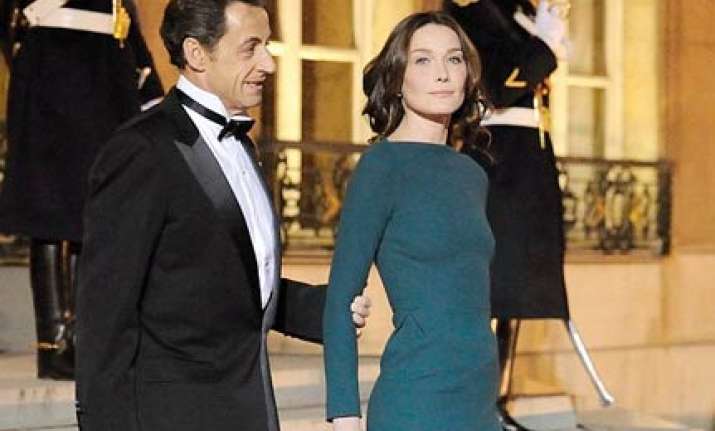 French President's wife Carla Bruni's figure is envied by women the world over - and it was brought into sharp focus by her choice of outfit for a state dinner on Tuesday night.
The French First Lady wore a floor-length Roland Mouret gown which was so tight it revealed the exact outline of her slim body - and the fact that she wasn't wearing a bra, reports The Mail, London.
Nicolas Sarkozy, the French president greeting his Russian equivalent Dimitry Medvedev at the Elysee Palace, certainly looked a proud husband.
On a night when several guests struggled to keep their composure the Italian Bruni, 42, looked elegant and composed with her hair tied back and matching bracelets on each arm.
She played it safe in blue satin Christian Louboutin heels - for which the shorter Sarkozy would have been grateful - as other guests stumbled and tripped on their way into the Elysee Palace.