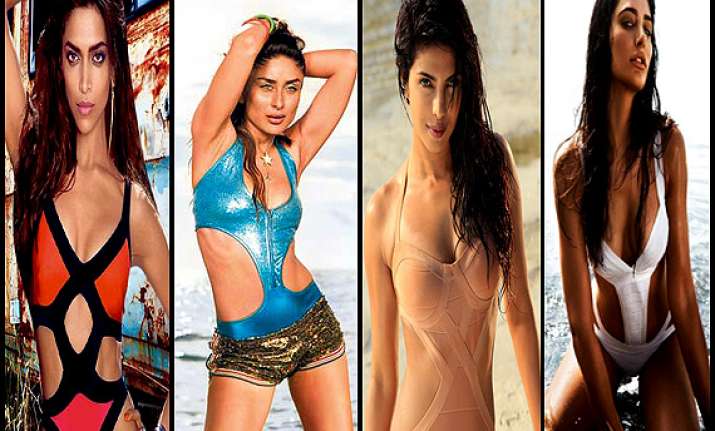 Curvaceous body, svelte figure, intriguing features and confidence to be comfortable in every attire-all these encompass a true sizzling Bollywood diva. Though our B'town ladies have always been a synonym for glamour and style, their fashion quotient gets extra steamy when it comes to adorn a bikini.
Be it Sharmila Tagore in a one-piece bikini in 'An evening in Paris', or
Priyanka Chopra
killing the summer heat with her golden monokini in Dostana, Bollywood babes make the temperature roaring whenever they appear on-screen with their sensuous bikini acts.
The recent style in this uber sexy strand of fashion is to don a monokini. Monokini, which essentially used to be a topless swimsuit, exposing the bosoms, has now been transformed into a one piece bikini with large patterned-cuts on sides, back and front. Take a look on how this extremely seductive outfit has embraced the alluring body of Bollywood 'prima donnas'!