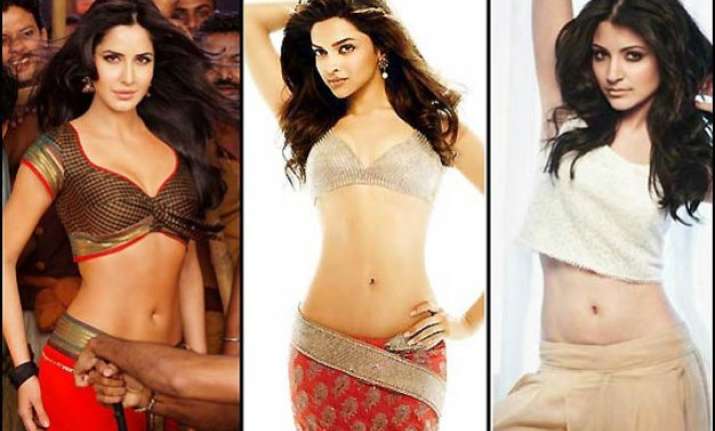 Anushka Sharma has got the sexiest midrif in Bollywood
When it comes to Bollywood, the most erotic body part is probably the sexy midriff, which actresses love showing off, wearing sheer saris or hot pants with tank tops.
And so, that makes a hot body with toned abs a must.
After Deepika Padukone has revealed her sexy midriff as her new asset, it has given a tough competition to Kareena, Sonam, Katrina and all those actresses who have flaunted their midriff in past.
Though midriff is the most underrated part of the body and generally Bollywood actresses don't flaunt it but Deepika has proved how it can be used in the most seductive way.
Recently Ileana D'Cruz also sported bikini for a hot magazine cover shoot. Here's a look at the women, who meet all the requirements to be in the list.