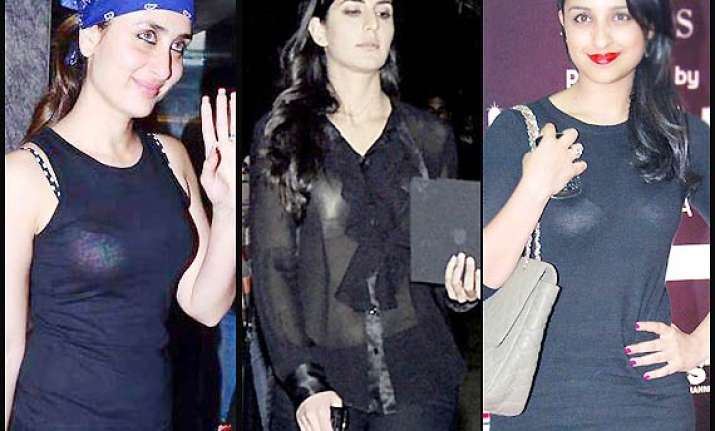 Bollywood actresses are always high when it comes to fashion and style but sometimes these actresses do create some fashion disasters .
Many divas from Bollywood have been caught wearing see-through dresses at public events. While we have seen many B-grade actresses doing such things to grab publicity but their are many A-list actresses who flaunted their lingerie at public events in see-through outfits.

From Kareena Kapoor to Sonakshi Sinha , many style divas of Bollywood have been caught in such dresses. Whether these fashion blunders are unintentional or it's their new style sense, flaunting lingerie beneath dresses, we really don't know.

Here's a look at some actresses who were caught in see-through dresses and became fashion criminals.


Write a comment