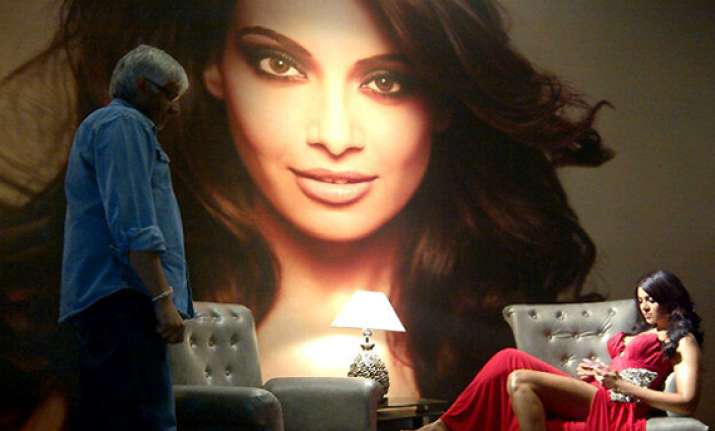 Mumbai, Mar 23:
Bollywood hottie
Bipasha Basu
will be doing the lead role in Mahesh Bhatt's film Raaz 3.
Says Mahesh Bhatt, who gave actor Bipasha Basu  her career's first big break with the movie Raaz: "Bipasha will dazzle the screen".
Bipasha, 33, started her film career with Ajnabee, but got her first box-office hit with Bhatt's suspense thriller.
Mahesh Bhatt, 63, says he has been on the sets and is happy with the way the film, directed by Vikram Bhatt, has shaped up.
"Bipasha's going to reinvent herself with Raaz 3. She will reprise her acting and dazzle the screen.
"We are happy that she is back with us and I don't want to miss the opportunity to bring the best out of her. She did a fabulous job in Raaz, which gave her recognition in the industry," said Bhatt.