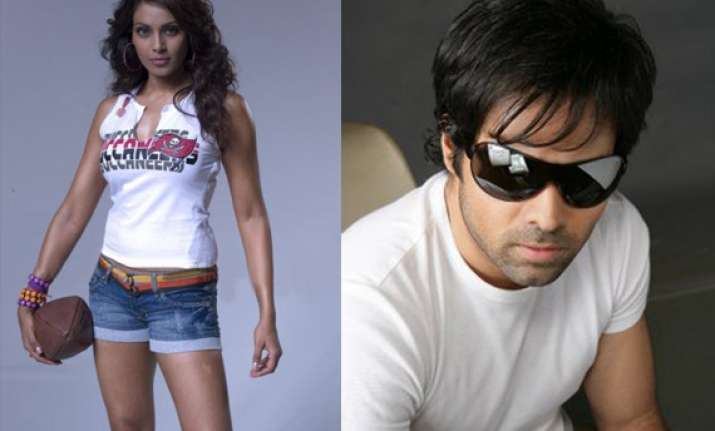 Mumbai, Jan 21:  Bollywood actress Bipasha Basu is upbeat about her first 3D film. A decade after Raaz, she returns to the Raaz franchise, says a media report.
 
Raaz 3D is scheduled for release on July 6.  Says Bipasha:  "It's a challenging role and I'm told it will be a difficult film to shoot.
 
"We will have to do it in bits and pieces because of the technology involved.
 
"But it's still very exciting for me as an actor, more so after Hollywood 3D specialist Joe Hagg, who designed the visual effects for James Cameron's Avatar (2009), has been roped in for 20 minutes of SFX for our movie. Wow, I can't wait to put on my 3D glasses!"
 
"It's nice to be back with Vikram, he's a good friend," she says.  Her co-star in Raaz 3 is Emraan Hashmi.
 
On being reminded about Woh Lamhe (2006) Bipasha says: "I've seen Emraan from the time that he used to work as an assistant director on the sets.
 
"Those days he looked like a little boy and since I was a lot more voluptuous then, I looked older than him.
 
"But in the 10 years since, he has matured. He is a seasoned actor now. And having lost a lot of weight, I look younger too. I'm convinced we will make a perfect match in Raaz 3D. "