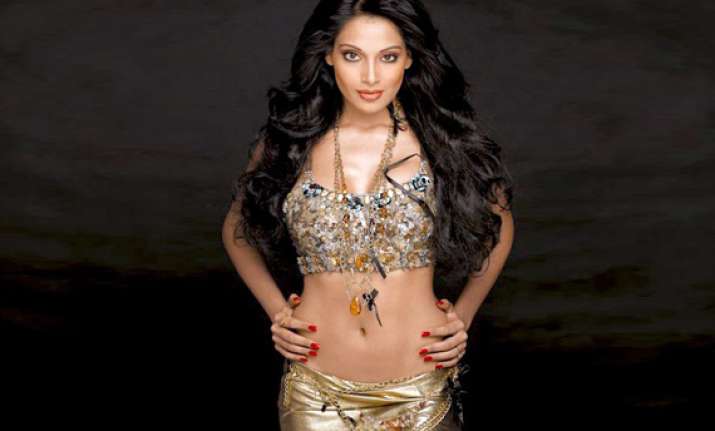 Mumbai, Jan 14: Bollywood actress Bipasha Basu appeared to be close to several co-stars including Josh Hartnett, Shahid Kapoor and Rana Dagubatti last year, but none this time.

Bipasha told an interviewer that she isn't focussing on relationships and men right now.

"Since 2011, and this is the first time that I am saying it, I am really not focusing on it (relationship). I've done that in the past, nine years to be precise. But since last year, I am concentrating on myself. And honestly, I like it that way," says Bipasha, who was in a nine-year long relationship with  John Abraham.

A few days ago, there was buzz suggesting that Bips had plans to celebrate New Year's in Goa with Rana. But rumours surfaced of Rana's "closeness" to south star Trisha. An angry Bipasha apparently then unfollowed him from her Twitter page.

"You know, there's much more to me beyond discussions about men. And if I am `Bipasha Basu' today, it's thanks to the kind of individual I am. Falling in love is a part of life and finding the right person is important for everyone. But sometimes things work out, sometimes they don't," she admits.

Bipasha also hits out at the media for focusing only on her male pals.

 "I am a friendly person and if I have 100 friends, 70 of them are women. But you guys (media) don't talk about them," she says, "There's a point when such talks become annoying. And I have reached a point where any man's name in my interviews frustrates me."

Bipasha is ecited about her upcoming  film, Jodi Breakers.

"It's very close to my heart. I know it's a fresh-looking movie. Maddy (R Madhavan, co-star) and I are an excellent onscreen couple," she says.

Another film in the pipeline is Roland Joffe's Singulairty.

"It will be out this summer. Singularity just fell into my lap from nowhere. In fact, they made a lot of changes for me. My preparation time was less, but I am glad to be a part of the film," she says.