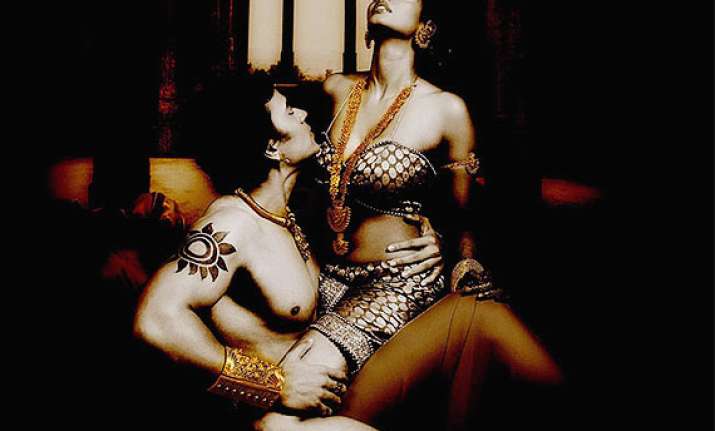 New Delhi: Bhairavi Goswami is all set to be the next Kamasutra sensation of India. The actress, who has registered her presence in films like Bheja Fry, Hate Story and My Friend Ganesha 2, has done a short film titled, 'Kamasutra – The Poetry of Sex.'
The film seems to be another celluloid offering of erotica and Bhairavi has roasted her sultry image well in the film.
A self acclaimed 'sex Goddess,' Bhairavi deems this particular Kamasutra themed short film as a path breaking film of her career and says that shooting the film was an intense 3-day workout. The short film is directed by Surendra Hiwarale who has also done the camera work in the film.
Making the film more distinct is its approach. According to Bhairavi, "It proves that men and women were much fitter in 400BC than today. It was also a revelation that love making was a science and an art that men and women made an effort to learn and practice. It's about loving every inch of yourself and your lover and about giving pleasure as well as receiving it. As they say, sex is the best exercise for the human body."
The film has been dubbed in English and the director has planned it to screen at various International film festival such as Cannes, Toronto, Sundance, Cairo, Tribecca, and NYFF amongst many others.
Justifying the film's feel is Bhairavi who has given many steamy shots along with her co-star in the film. She can be seen twisting and blending her body in different positions that happened to be a great deal for her.
The actress is also a television host and a humanitarian. Her passion towards animals' welfare has led her to own seven horses.
Goswami won the "Pantaloons Model Quest" and was runner up at the "AXN Hot & Wild" contest. A leading daily of India described her as "the Paris Hilton of India, who loves to socialise."