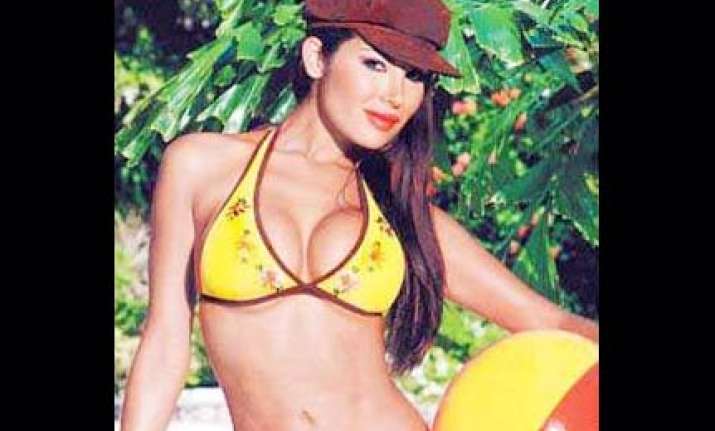 A stunning Colombian lingerie model is now heading one of the world's largest drug gangs, smuggling cocaine across the world, reports The Sun, London. (Watch)
Drug baroness Angie Sanclemente Valencia is a former beauty queen. She is being sought by police for allegedly masterminding an intricate drug- smuggling ring involving a string of young stunners.
Sanclemente, who insists members of her all- female empire are " unsuspicious, beautiful angels", is on the most wanted list of Argentinian drug enforcement agencies after police found 55kg of cocaine in the suitcase of a beautiful woman flying first- class from Buenos Aires to Cancun in Mexico.
Following the tracks of the 21- year- old woman, identified only as María N., the police went to a Buenos Aires hotel where they suspected Sanclemente had been staying, but it was too late.
Sanclemente ( 30) was crowned Colombia's " Queen of Coffee" in 2000.
Investigators said she quit modelling and left her native Colombia for Argentina to set up the empire last year.
Her " angels" were paid around Rs 1 lakh to board flights from Colombia to Cancun, Mexico, with bags of cocaine — dubbed " Charlie" — every 24 hours. They were then trafficked to Europe.
Apparently, she cut her teeth in drug smuggling with Mexican drug baron dubbed The Monster. But soon she broke ranks to build a rival empire of her own.
Sanclemente's case highlights the trend of women rising to the top of the criminal underworld involved in drug trafficking.The vivacious and beautiful Sanclemente is fervently insisting she is innocent via her Facebook pages. Her last message revealed she was terrified of going to jail because of her beauty and for fear of getting raped or killed.