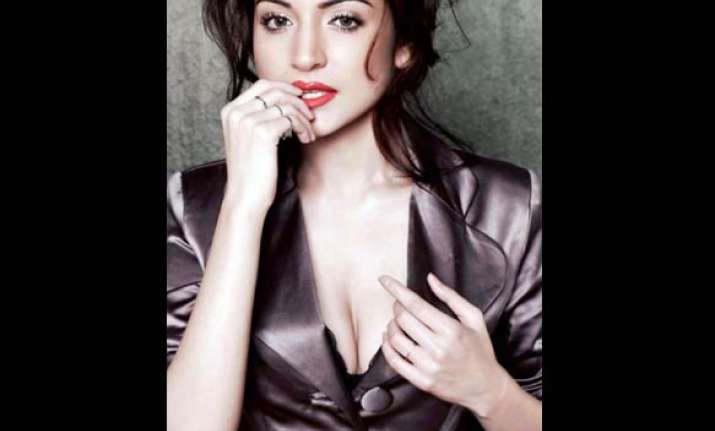 Bollywood actor Anushka Sharma, in contrast with her girl-next-door image, has appeared in the latest edition of Maxim.

Her tousled hair, rosy red lips and the silk outfit make Anushka a hot property on the cover page, says a media report.

 
Anushka surely knows how to look hot without appearing raunchy. The pose which she has given for the cover page is an exquisite one.

Besides the cover page, Anushkha Sharma has some impressive pictures inside the edition too, says the report.


Anushka will don a bikini for her upcoming movie Ladies V/s Ricky Bahl.

The cover page of Maxim flashes the text - 'At ease, men!'