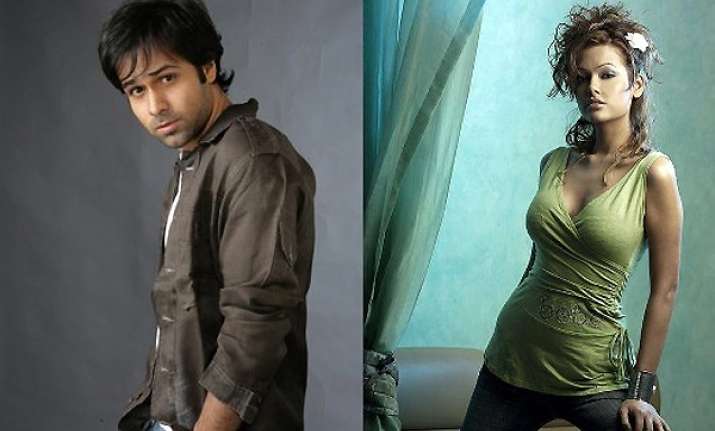 Mumbai, April 3: First of all, one should know what KKC is. Do not mix up with the yummy KFC. KKC, actually, means Kutti Kameeni Cheez, the Delhite's lingo for one who is a hustler, a womanizer, a two-timing you-know-what, rolled into one.
Emraan Hashmi is in the Sonu Dilli KKC teaser campaign  for his upcoming film Jannat 2.
Produced by Fox Star Studios and Vishesh Films, that stars Emraan Hashmi,  Esha Gupta and Randeep Hooda, the film has been directed by Kunal Deshmukh.
Emraan plays the role of an arms dealer called Sonu Dili KKC.
With hoardings at popular spots, stickers on autorickshaws, radio spots and with the help of social media sites, the campaign has been buzzing, with people wondering what KKC means, says a media report.
Vijay Singh, CEO of Fox Star Studios India, says, "the idea was to get the man on the road talking about Sonu Dili KKC.
"It struck a chord with the common man.
"We deliberately kept it short so as to raise curiosity levels."
 Director Kunal Deshmukh adds, "the character of Sonu Dilli KKC stands out because he is rough and tough, who has his own philosophy of life, love and business.
"He is the quintessential bad boy who women would fall for."
Mahesh Bhatt says, "I would say, come meet Sonu Dilli KKC.
"He is a hustler from the concrete jungle of New Delhi. He will take you on an exploration of human wisdom with all its hues and colours as it exists on the streets.
"Come share his insights of love, pain and the futility of destruction in Jannat 2."
Says  Emraan Hashmi : " Sonu Dilli KKC personifies flamboyance. He has an attitude that comes from ruling the gun trade"
"I met people from the North, who gave me an idea about the way arms traders operate and behave.
"I absorbed a lot after discussions. What you will see on screen is a result of the writers imagination, the directors vision and my research."