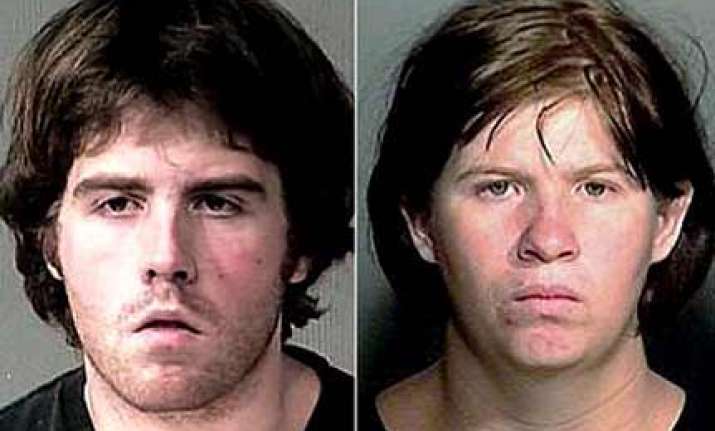 A homeless man has been attacked by two 'vampires' after he failed to provide them with a free lunch - a serving of his own blood, says an ABC report.
When Robert Mayley, of Phoenix, Arizona, USA, mocked Aaron Homer and Amanda Williamson and refused to let them suck his blood, the couple allegedly decided to help themselves by stabbing their victim. 
According to news reports, Mayley, 25, told police that the couple were into 'vampire stuff and paganism'. He also admitted to authorities that he had let them drink his blood in the past.
On the night of the attack, police were called to Homer and Williamson's apartment - which they sometimes shared with Mayley - after being alerted by firefighters attending an emergency call in the neighbourhood.  
When questioned about a trail of blood at the scene, Homer at first  aid his girlfriend had been the victim of an attack. But he later admitted stabbing Maley, saying he had been making fun of the couple.  
Sgt. Joe Favazzo of the Chandler Police Department said: 'These people practice paganism and vampireism and follow the vampire cult. 'We have young people that are very impressionable that are following...this vampire culture...and they're going to get infections, it's dangerous.' Homer, 24, has been charged with  aggravated assault and jointly charged with Williamson, 21 with filing a false report to police
 Videos:
One
,
Two