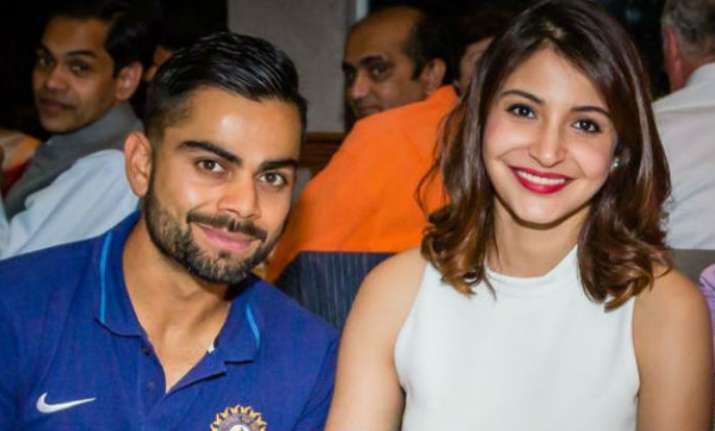 The Indian captain and the dashing hunk Virat Kohli is always in the news, be it for his on-field performance or his dating rumours with alleged-girlfriend Anushka Sharma. But this time, its neither for his captaincy nor his relationship, he made the headlines yet again. Virat Kohli becomes the most followed celebrity on Facebook, beating the likes of Anushka Sharma, Salman Khan and even King Khan to become the most followed celebrity on Facebook. Virat Kohli's official Facebook page has over 35 million followers, which is way ahead of Shah Rukh Khan, Anushka Sharma and many other Bollywood celebrities. His ladylove Anushka Sharma has much lower number of followers on Facebook, that is, 8 million. 
Salman Khan stands close to Virat Kohli with only few followers less than the Indian Skipper on Facebook. Deepika Padukone, being one of the most popular Bollywood actress is also not much less than Virat Kohli in terms of followers. The number of Salman Khan followers on Facebook have seen a surge, owing to his latest release Tubelight. Virat and Salman Khan are near about on the same pedestal with the small difference of 608,140. Despite the release of his movie, Tubelight, Virat Kohli remains the undisputed king of Facebook.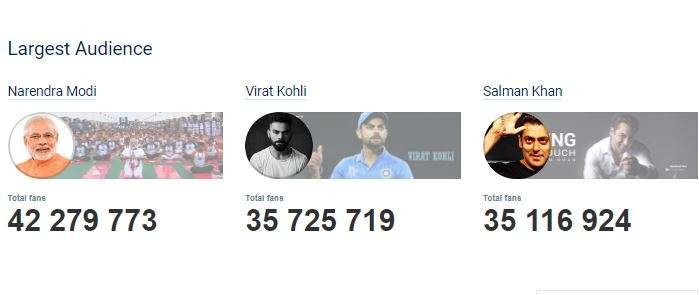 Virat Kohli is next to Prime Minister Modi in terms of Facebook followers
If we're talking as a whole, Narendra Modi remains the most followed social media account on both Facebook and Instagram. Virat Kolhi, surprisingly rests next to Indian Prime Minister Narendra Modi in terms of Facebook followers. Have a look at the list.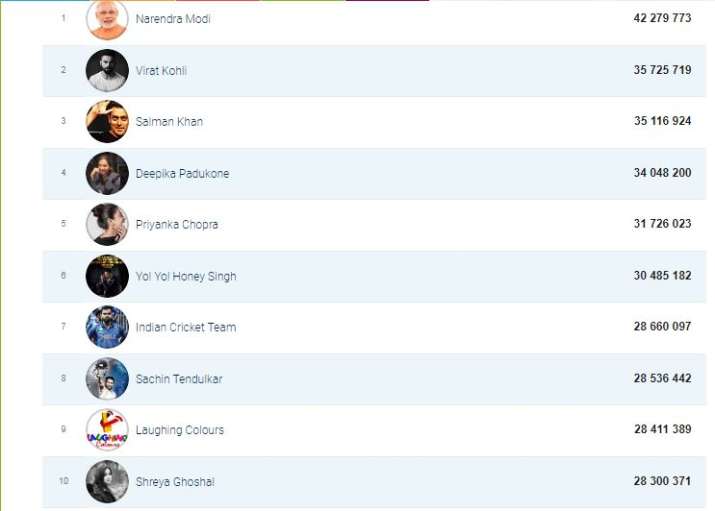 Virat Kohli is the most followed Indian celebrity on Facebook
Virat Kohli have fans from around the world. To our surprise, even Bangladeshi cricket fans are followers of Indian Captain Virat Kohli. Such is the popularity of this coolest cricketer of the team. Salman Khan on the other hand have fans mostly from India, Pakistan, Bangladesh and Nepal. Among the top followed celebrities around the world, Virat Kohli enjoys the position of being the 52nd among them, which is something to be proud of as none of the other Indian celebrity has managed to make up to the Top 50 most followed celebrity on Facebook.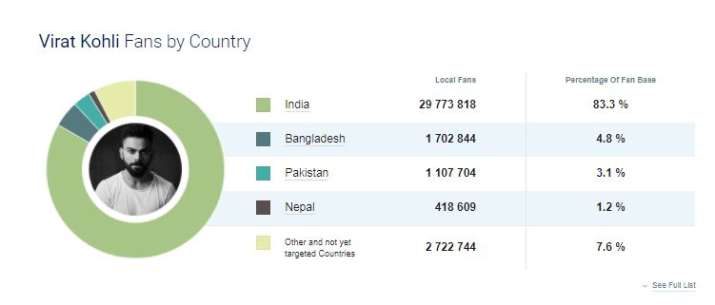 Virat Kohli Facebook Followers Statistics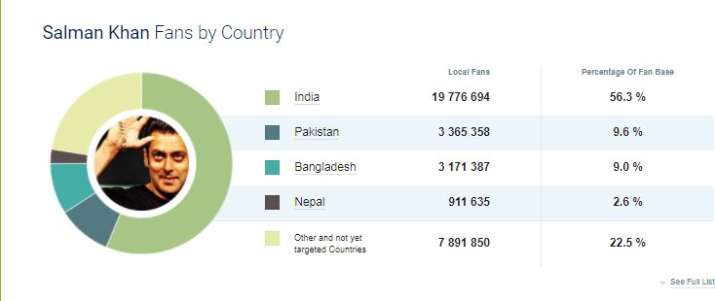 Salman Khan Facebook Followers Statistics
So, isn't it a reason good enough for Virat Kohli fans to celebrate?