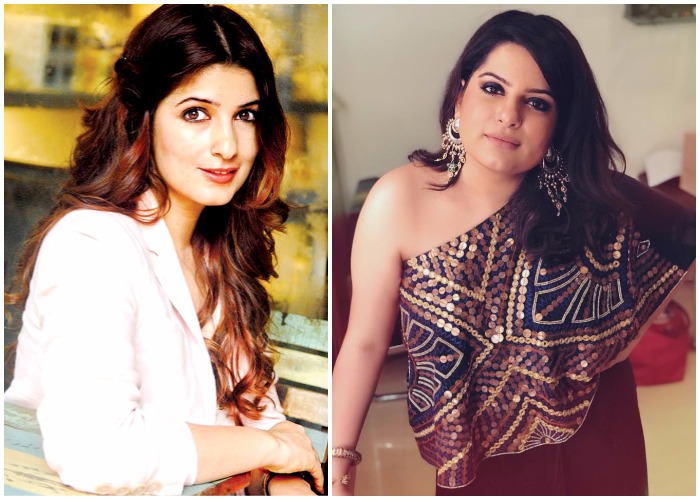 On Friday, Twinkle Khanna clarified her stance on the whole Akshay Kumar-Mallika Dua controversy. She even apologized to everyone who thought that she was trivializing the cause of feminism. Twinkle argued that her reaction came out of impulse, as she was already going through an onslaught on her family members, referring to the media reports that circulated around her mother Dimple Kapadia's affair with Sunny Deol. In a lengthy Facebook post, Twinkle Khanna poured her heart out on what she was feeling during her earlier response to the complete matter. After she posted the apology on Twitter by the name 'Unwise wisecracks', Mallika Dua took no time to respond to the tweet.
Unwise Wisecracks.. pic.twitter.com/mSOoLo13Pl

— Twinkle Khanna (@mrsfunnybones) November 3, 2017
She said, "That's the thing about parents. They are protective of their children whether they are 5 or whether they are 28."
That's the thing about parents. They are protective of their children whether they are 5 or whether they are 28 ☝🏻

— Mallika Dua (@MallikaDua) November 3, 2017
She was backing her father, Vinod Dua who used the word 'cretin' for Akshay Kumar, while being enraged at his 'sexist' remarks on Mallika Dua during the show.
The controversy was sparked when a video from Great Indian Laughter Challenge leaked last month. In the video, Akshay Kumar, who is the super judge of the show, is heard saying 'Mallika aap bell bajao, mai aapko bajata hu'. This particular comment coming from the superstar infuriated comedian Mallika Dua's father Vinod Dua. He wrote an angry post on Facebook, saying that he would like to scr*w this cretin. This post was later removed from Facebook.
As the controversy started doing rounds on social media, Twinkle Khanna took a stand for her husband Akshay Kumar in a tweet. She wrote: "A pun on the words and actions related to ringing the bell. It's a colloquial phrase that both men and women use -- for instance, 'I am going to bajao him/her' or 'I got bajaoed', all without sexist connotations." talking about Vinod's comment, she wrote, "Mr Vinod Dua, Ms Dua's father, had written in a post-"I am going to screw this cretin Akshay Kumar". Should Mr Dua's statement also be taken literally or taken in context?"
October 29, 2017
Mallika Dua, who sits in the centre of the controversy shared her version of the incident. She wrote: "This is not about Akshay Kumar, instead it is about every big star, who cannot differentiate between charm and harm. This is about every big celebrity who thinks his colleague enjoys being grabbed by the waist and twirled without her consent. This is about workplace etiquette for everybody, men and women included, and about understanding the idea of professional communication so we don't make someone uncomfortable in their place of work, unintentionally or otherwise."
Mallika Dua's sensible response to Twinkle Khanna's apology is expected to settle the matter once and for all.