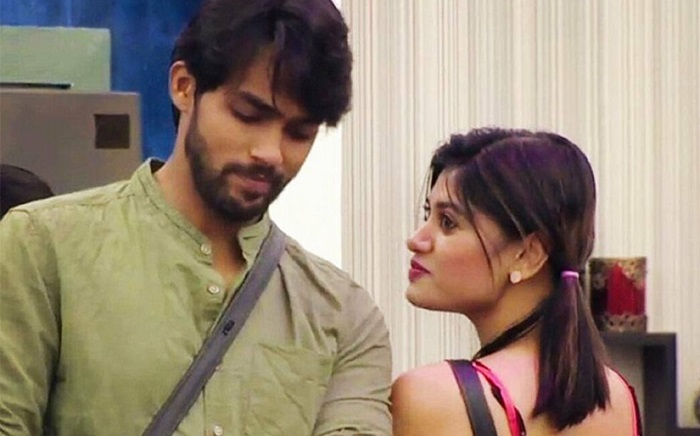 Oviya has been the most loved contestant on Kamal Haasan's Bigg Boss Tamil. There were speculations since a couple of days about her exit from the show. The speculations came out to be true when the she walked out of the show citing her mental health issues. The episode was aired on Saturday, where she made her teary exit from the show. Fans are heartbroken and Twitter is exploding with support for Oviya from all around the country. 
According to her, she chose to call it quits for Bigg Boss as she her mental health was not in good shape. She wasn't able to handle her emotions. In previous episodes, Oviya was seen expressing her love for a fellow contestant Aarav and it was getting impossible for her to have a leash on her emotions. 
"I think I love Arav too much… I am not able to control it. That's why I want to go," she said.  
Also Read: Bigg Boss Tamil: Kamal Haasan to quit the show ?
Another reason he gave was the character gap between her and her inmates which was impossible to be bridged. She said, "I got what I came here for – experiences and love. I don't know if I will beat the show. But I have realised that true love never fails. I am happy. "
The struggle was visible on her face and she even consulted psychiatrist a multiple times. She was also seen telling Snehan that she was trying to handle her feelings but later on she decided to leave the show. 
Aarav who earlier didn't have problems with Oviya's affection towards him, started giving her cold shoulders in the past week. The actress didn't let her emotions be visible when she left the house. She left the house without saying anything. Several housemates as well as the fans were left in tears with Oviya's exit. 
Also Read: Bigg Boss Tamil: Meet new celebrity fan of this season's most sensational contestant Oviya Helen
When Kamal Haasan asked her if she wants to say anything to the housemates, Oviya said, "I love your Aarav".  Saturday's episode of Bigg Boss Tamil was eventful with Oviya leaving the show as well as show host Kamal Haasan threatening the showrunners to quit the show over their recent irresponsible act of mocking mental illness. 
Oviya's exit was followed by thunderous response on Twitter from her fans, who fondly call themselves Oviya Army. Here's what they tweeted: 
This BGM & Snehan words make me cry #Oviya 😭😭😭 pic.twitter.com/FkQLjjfaEF

— Cɧօcօʟѧtɛ ɮ☻ʏ ツ (@iam_vinoth) August 5, 2017
Making people feel left out or unwanted is bullying at the highest level #Oviya has a bright future n a million fans waiting for her outside

— Archana Kalpathi (@archanakalpathi) August 5, 2017
am i the only one who cried when that last moments of #oviya being played. miss you so so so so so so darling 😭

— Troll BiggBoss 2.0 (@Troll_BiggBoss) August 5, 2017
#Snehan is truly broken 😢 even Kamal couldn't control his feelings for #Oviya #BiggBossTamil #OviyaArmy #NoOviyaNoBiggBoss

— #BiggBossTamil (@real_biggboss) August 5, 2017
If #Oviya leaves #Biggbosstamil #OviyaArmy be like #biggbosstrolls #biggboss #bigboss #NoOviyaNoBiggboss #OviyaForEver pic.twitter.com/DiBUHVDv8C

— 9GAG Tamil (@9GAGTamil) August 5, 2017
Hard to imagine a day without watching #Oviya.
The entire show is on the edge. Lets see how Kamal shoulders this.#BiggBossTamil

— நெல்லைச்சீமை/NELLAIseemai (@nellaiseemai) August 6, 2017
For more entertainment updates, follow our Facebook page