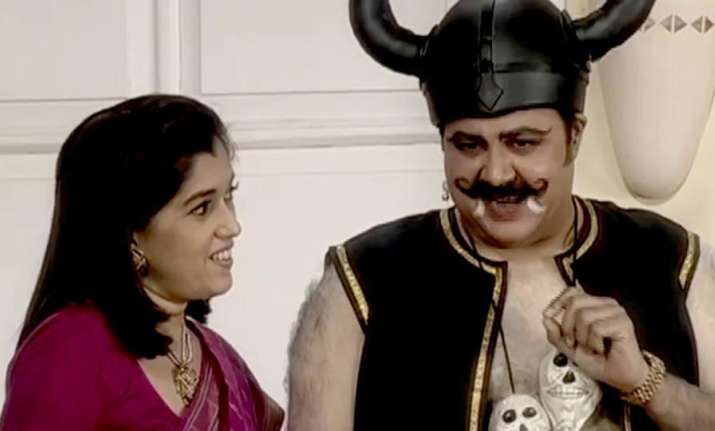 Sarabhai Vs. Sarabhai is making a comeback on Television and we're already nostalgic. We still remember the happy and funny memories of the show and can't stop ourselves from bursting into an impromptu laughter. Isn't it? The shooting for the sequel has already begun. The only disappointment is, we have to wait for some more time for this legendary show. 
Till then, let's reminisce the hilarious moments of the show 'Sarabhai Vs. Sarabhai'. 
When Rosesh's 'Fishy' poem was too much to take.
Sone jaisa rang hai tera, aakhe jaise moti, 
laash jaisi dikhti hai jab khuli aankh se soti 
machli bu bu bu bu bu bu bu bu kissi de do choti choti…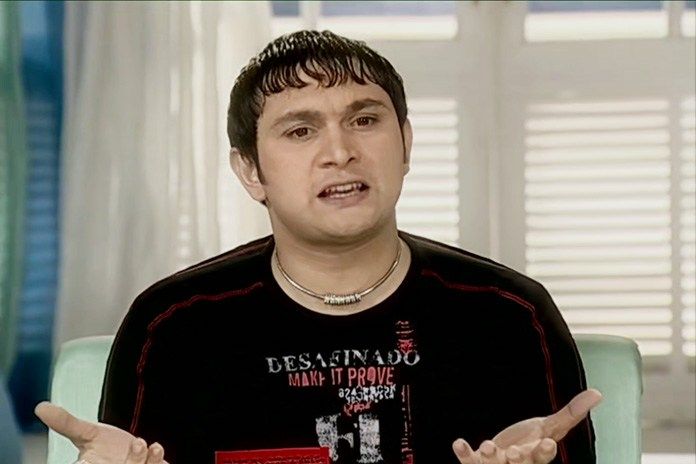 We still wonder how did Maya Sarabhai kept her calm with Rosesh…
Momma ka purse, jaise hospital ki pyaari koi nurse
Purse mein rakha tissue paper karta hai paseene ka ilaaj 
Aur lipstick ho jaise, bhooke hotho ka anaj
Momma ke purse ka hai makhmali sa sparsh
Momma ka purse, momma ka purse
Rosesh was indeed a 'Mummas Boy' and he went way too ahead with this…
Ek common man ko mili hai pari, jaise cheeku ke saath ho raspberry
Aage aage momma aur peechay peechay daddy, jaise ho Tom and Jerry
Momma hai sweet srikhand and papa ghee wali pooripoori
Mauka hai khushi ka aaj, momma aur daddy ki anniversary!khushi ka aaj, momma aur daddy ki anniversary!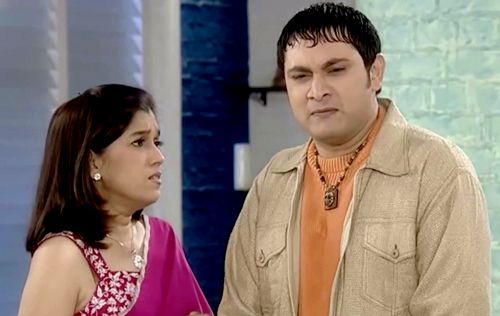 Indravadan never spared a moment to take a dig on his 'beloved' wife, Maya Sarabhai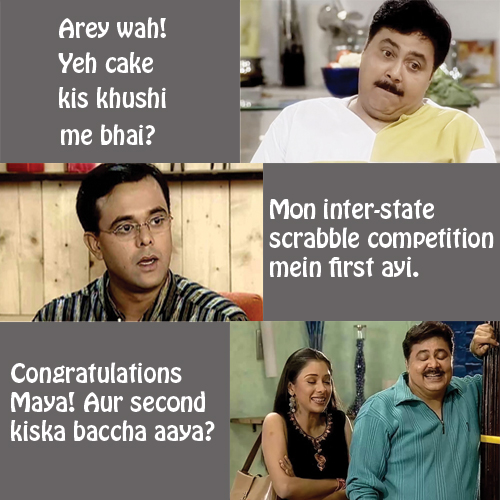 We should definitely take some 'money-management tips' from Monisha Sarabhai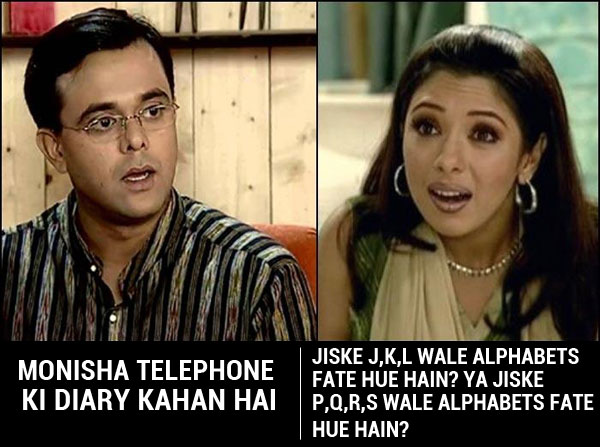 Indravadan decides to send his 'common sense' on a tour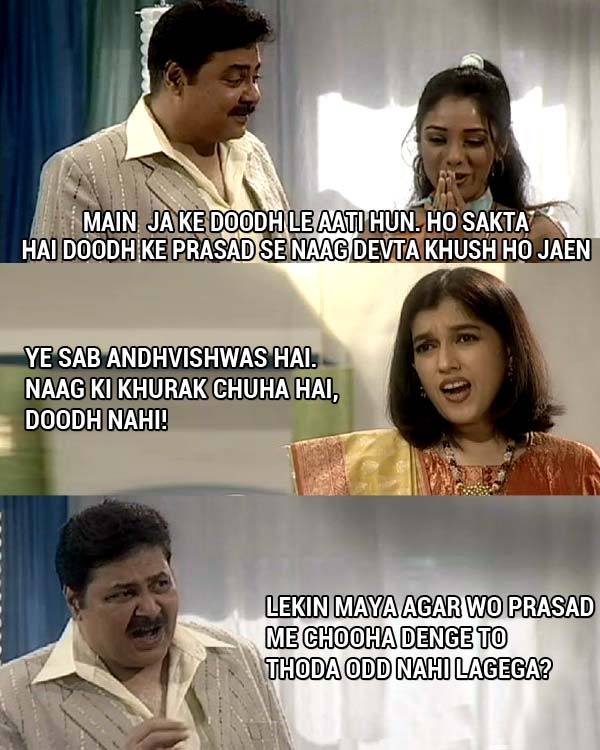 When Indravadan Sarabhai tries to be as 'Poetic' as Rosesh. Disaster has to happen!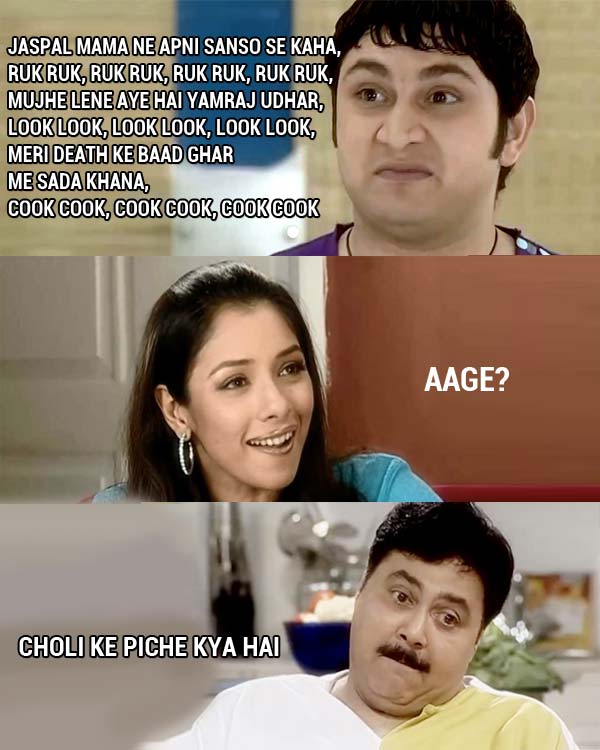 Rosesh Sarabhai's HEARTFELT condolences to Popat Kaka 
Popat kaka ki aatma ka popat, udd gaya udd gaya udd gaya re
Shristi ke sajjan haatho se popat, judd gaya judd gaya judd gaya re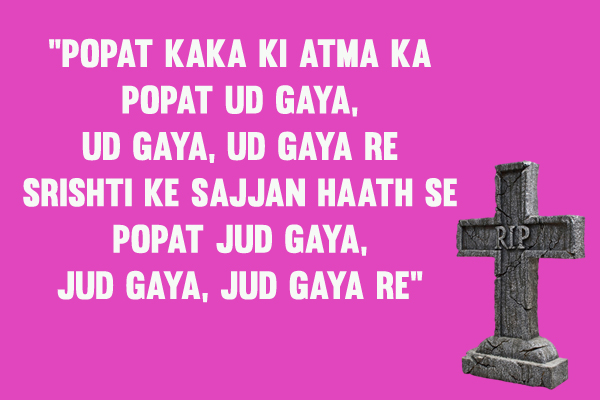 How to start your day in a perfect 'Rosesh' style 
Ghanan ghanan ghanan ghanan,
Badalo se aaye pehla soorya kiran,
Datton ke liye dant manjan,
Aur petkliye kaayam chooran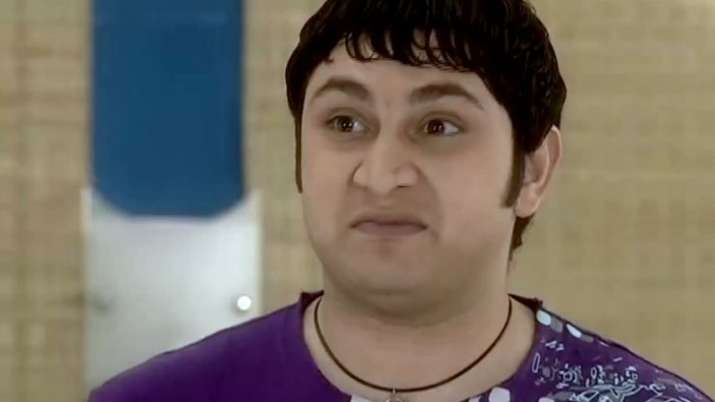 Now, *Slow Claps* for Rosesh, the legendary poet of Sarabhai clan
Tring tring baji phone ki ghanti,
Usne bola mera naam hai bunty,
Phir who bola Namaste Maya aunty,
Maine bola, I'mRosesh, sorry bunty… Wuppee!