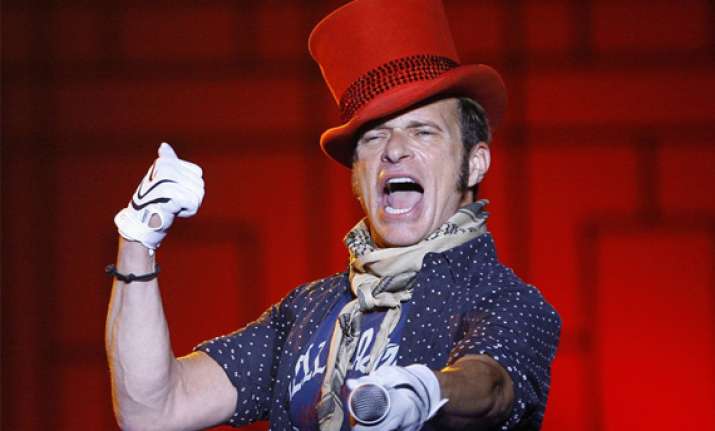 Los Angeles, Feb 2: A regrouped Van Halen provided thrills Wednesday night at the famed Jim Henson Studios, where a VIP crowd stood elbow to elbow to watch the storied band play some of their top hits, including "Jump" and "Panama."

"You Really Got Me" was the first song in a high energy set lasting approximately an hour.

Van Halen will soon be playing Madison Square Garden and other venues like it, as the band kicks off a nationwide tour this month.

The Rock and Roll Hall of Famers start the tour in Louisville, Ky., on Feb. 16, and will tour through June, hitting Boston, Atlanta and Chicago. In the Bay Area, they're set for Oakland Arena on June 3 and HP Pavilion in San Jose on June 5.

The band will also be promoting an album to be released Feb. 7, "A Different Kind of Truth," the group's first album with Roth since its celebrated album "1984," released that year.

Van Halen has gone through plenty of changes since then. Roth left the band for a solo career and was replaced with Sammy Hagar in a messy breakup; he later returned to the band as Hagar exited in a split that had just as much discord.

Gary Cherone, former lead singer for Extreme, served briefly as vocalist. There would be more turmoil as bassist Michael Anthony was replaced a few years ago with Wolfgang Van Halen, the son of guitar great Eddie Van Halen.

But it was all smiles Wednesday, as father and son, along with Eddie's brother and drummer Alex, were on hand as the reconstituted group played a warm-up of sorts before the nationwide tour, their first together in almost four years.