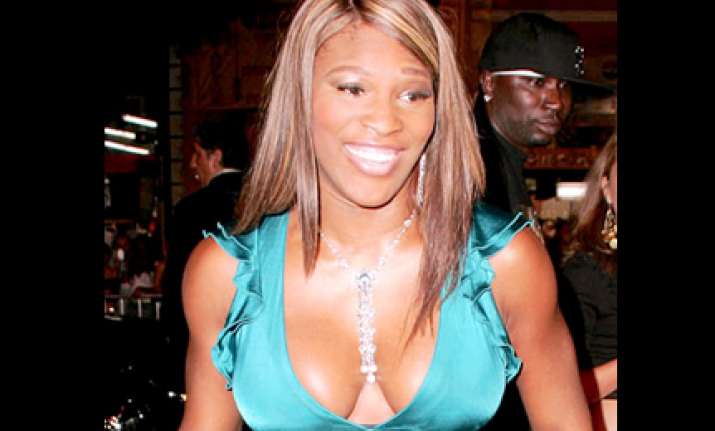 Tennis star Serena Williams has appeared in the nude on the cover of America's ESPN magazine. She peeled off her usual sportswear to appear completely naked on the cover of the publication's 'Body Issue', reports The Mail, London.
28-year-old Serena looks confident, while wearing nothing but a smile, her modesty saved only by some very strategic posing, the report said. 
Serena has previously admitted she struggles to accept her body shape.  'My thighs... I think they're too big,' she has said.
'And also my arms. I think they're too muscular. They're too thick.  Sometimes I look at myself in the mirror and am, like, I want to lose my inner thigh. I've got to do an hour of cardio today, or whatever. I try not to do it, but the insecurity comes back sometimes.  I want women to know that it's okay. You can be whatever size you are, and you can be beautiful both inside and out.'
The release of the magazine in the US marks a triumphant day for Serena. She is now back on top of the rankings after a 6-3, 6-2 victory over Ekaterina Makarova in the second round of the China Open in Beijing.