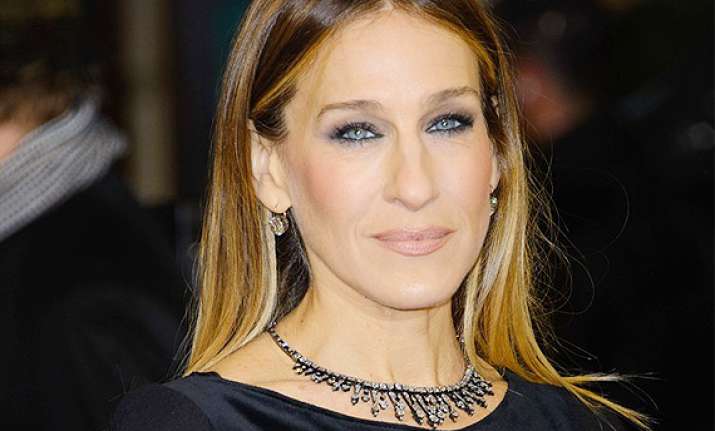 Los Angeles: Actress Sarah Jessica Parker says that reading "mean stuff" written about her on social networking site Twitter often hurts her feelings.
The actress said that she scrolls Twitter with one eye closed because she sees awful things written about her on the social networking site every day, reports contactmusic.com
"I see mean stuff every day when I look at Twitter and I scroll with one eye open and one closed," said the 49-year-old actress.
Mother of three - son James, 11, and four-year-old twin daughters, Marion and Tabitha, with husband and actor Matthew Broderick, she lashed back at relationship expert Sarah J. Symonds.
Symonds criticised Parker in a series of tweets that read: "Sarah Jessica wasn't her children's biological mother because her daughters were carried by a surrogate."
Commenting upon the tweets, Parker said: "That particular day, it was just one of the things I saw. I kept scrolling and then I was like, 'Wait a minute, did she just say that?' She, not subtly at all, said that my children are not my children."
The actress doesn't understand why she is the target of such negativity, as she tries to keep her family out of the spotlight.
"What is it about me? I am not somebody who shows off her good fortune; I don't travel with bodyguards, I don't live a very glamorous life. I don't talk about my marriage, I am circumspect about my children. I sometimes regret that people don't understand all that I do and all that I am because I am embarrassed to talk about what I've accomplished - I think it sounds self-centric and narcissistic," she said.