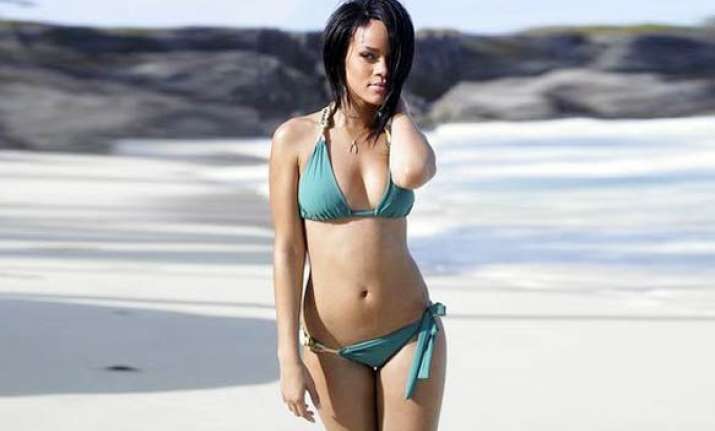 London: Pop singer Rihanna has dismissed rumours that sexy snaps of her posing in racy underwear were leaked by a former lover.
The singer has revealed she published the images herself in an official photobook released in 2010.
Gossip website MediaTakeOut.com obtained two raunchy shots of Rihanna reportedly snapped for an unnamed sportsman lover in 2009 following her split from singer Chris Brown.
One photo shows the Umbrella hitmaker wearing just a pair of lace panties as she captures her semi-naked form in the mirror, holding her arms up to cover her breasts.
Rihanna has blasted speculation that the snap was for a lover, insisting the picture was taken at a professional fitting and had been printed in 2010 coffee table book Rated R.
"If you pay attention, that is a professional behind the scenes photo ALREADY published in my book! In a fitting for Rated R!" the Daily Star quoted her as saying on Twitter.