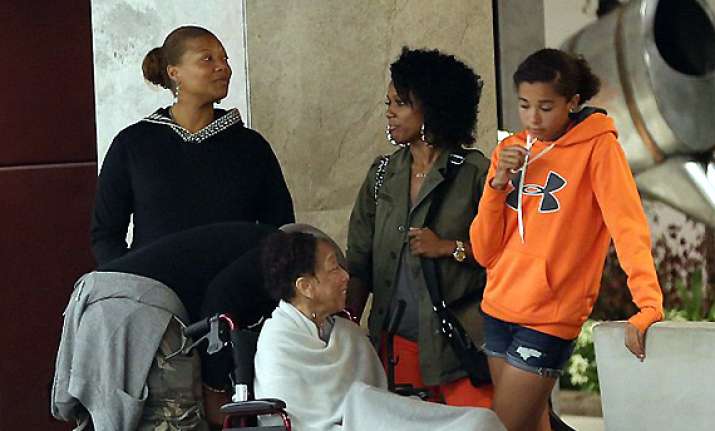 Singer-actress Queen Latifah dismissed reports suggesting her mother is battling lung cancer.
A US tabloid recently reported that Latifah's mother, Rita Owen, was struggling with the deadly disease, reports contactmusic.com.
However, Latifah insists that although her mother did have a patch of ill health recently, reports of a fight with lung cancer were unfounded.
"My mom is good... My mother is not fighting lung cancer... She has gone through some medical challenges and she's doing pretty well, but she is here with me and I see her every day and she watches the show every day," she said