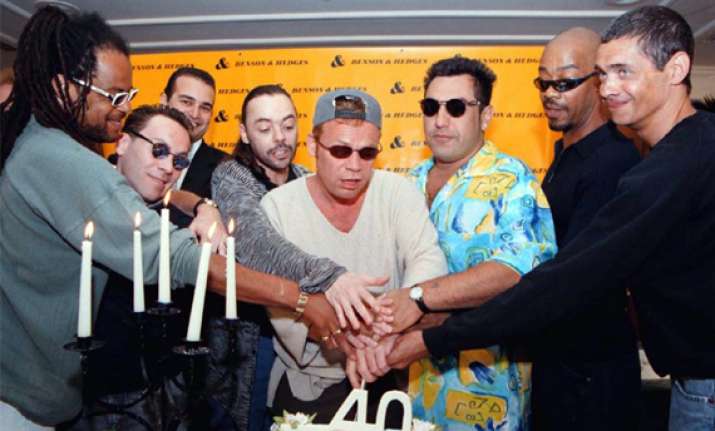 London, Oct 19: Four members of UB40, the British reggae band, have been declared bankrupt following ongoing wrangles about their finances.

Brian Travers, Jimmy Brown, Terence Oswald—known to fans as Astro—and Norman Hassan have been listed by Britain's Insolvency Service following a declaration in Birmingham County Court, and could now have property seized by tax officers to pay off any outstanding debts, reported Daily Mail.

The case revolves around the failure of the band's record label and management company DEP International and in July, the quartet were warned they would have to pay costs on the court case, which have already ran to tens of thousands of pounds.

The news comes after the 'Red Red Wine' hitmakers played a special show at the Hare and Hounds pub in King's Heath, Birmingham, to mark being bestowed with a Performing Rights Society plaque, honouring their first ever show, held there in 1978.

In 2008, frontman Ali Campbell quit the group, who have sold over 70 million records , because of ongoing wrangles over their finances. Robin Campbell, Ali's brother founder member of UB40, was also involved in the case.