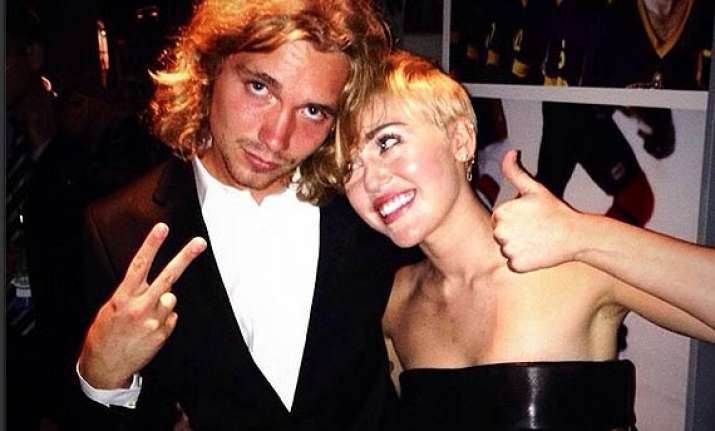 London: Pop star Miley Cyrus is currently living with her homeless friend Jesse Held, whom she recently took to the MTV Video Music Awards.
The "Wrecking Ball" singer shocked onlookers at the music awards in Los Angeles Sunday by turning up with a homeless friend, and Cyrus has now gone a step further by inviting Jesse to move into her home.
"This is all part of Miley's reinvention. Her mum Tish brought in a new team of advisors to give her a makeover after she lost a lot of support with her extreme antics and sexy performances," dailystar.co.uk quoted a source as saying.
"Taking him as her date to the VMAs worked really well for her and she wanted to help Jesse in other ways. He's being given top treatment at Miley's home by a team of staff doing his laundry and cooking for him. She now wants to be seen making a difference," the source added.
The 21-year-old pop star shot to Held's defence Tuesday after it was revealed there was a warrant out for his arrest.