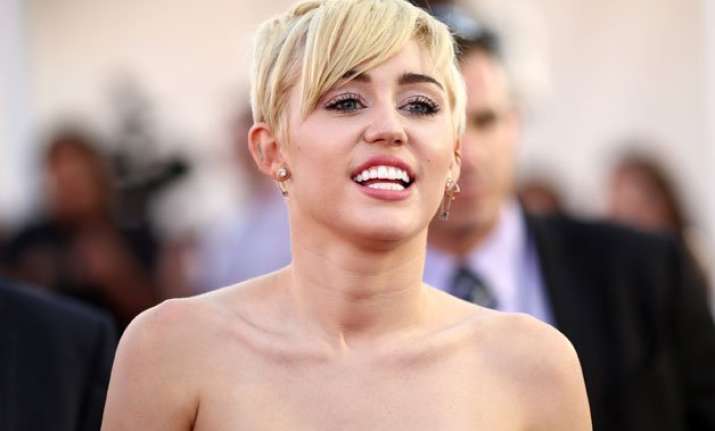 Los Angeles: The American singer Miley Cyrus has done it once again. The "Wrecking Ball" singer bared her boobs on live TV during MTV Video Awards 2015 and that too without getting censored.
The 22-year-old singer flashed her bare boobs on camera, without nipple-pasty, while she was changing in the middle of the show.
As the camera panned backstage, Cyrus failed to cover up and her bare nipple got broadcast. She then said, "What's happening? Oh, sorry."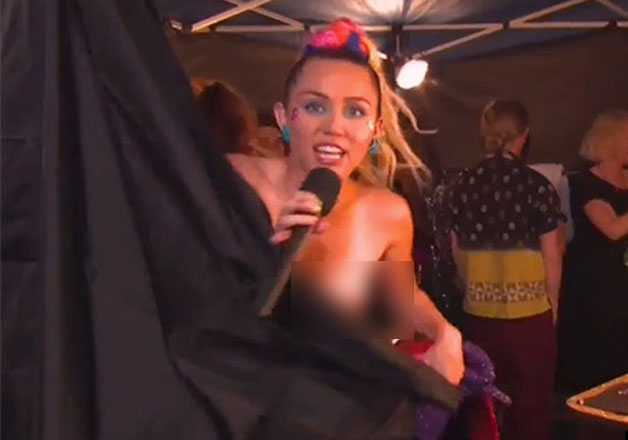 Mariana Agathoklis, a representative for MTV, said that the shot will be removed from future broadcasts of the show. Meanwhile, the Parents Television Council, an advocacy group has accused MTV of creating a controversy.
This was not the first time that Cyrus appeared almost nude on the show. In her first outfit for Sunday's VMA, the "We Can't Stop" singer appeared only in suspenders, leaving her breast almost entirely visible.
These are some of her earlier ensembles -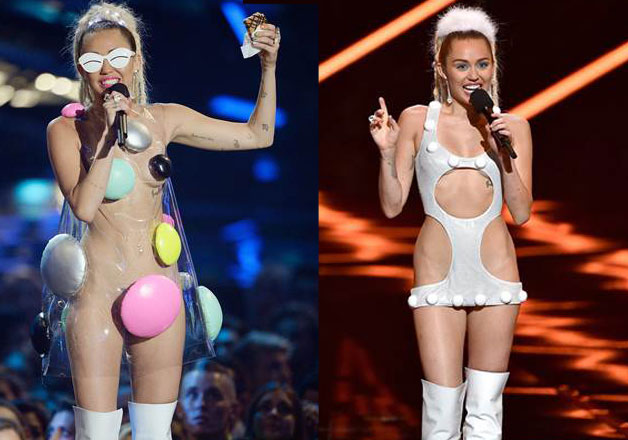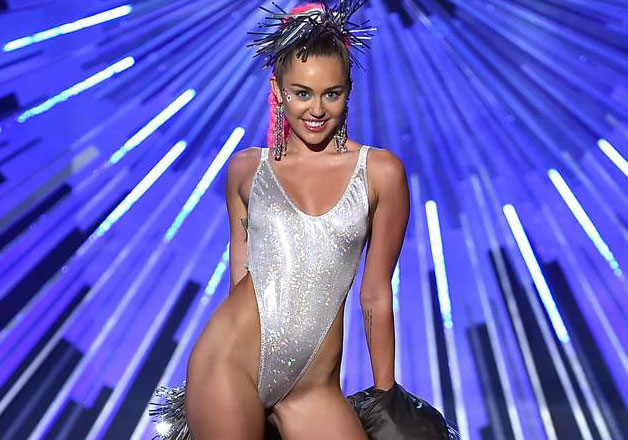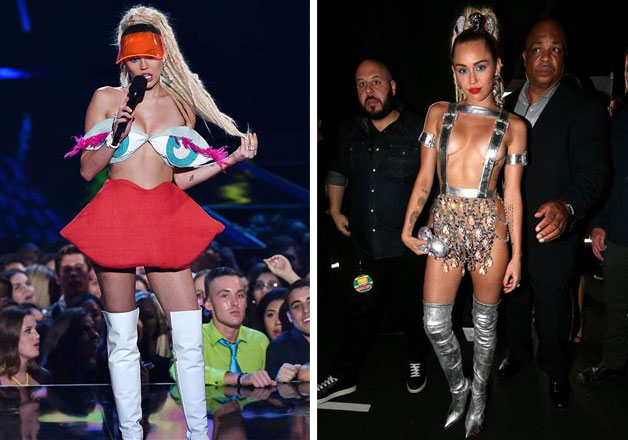 Later on, after the show, she appeared in a bubble gum pink dress and said, "I've been doing this (expletive) for a while. Because you're all my friends, and my song is kinda, sorta about the love of marijuana and the love of humankind, I brought a little joint if anyone would like any. Anyone?"