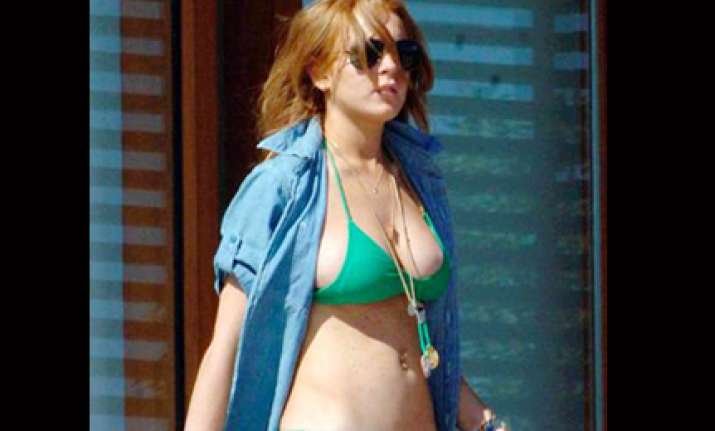 Troubled star Lindsay Lohan seems to be sinking into deeper trouble, as her probation has been extended for an extra year in the drunk-driving case. 
The 'Just My Luck' star appeared for a hearing Beverly Hills on Friday, where the judge slapped an extra year on Lohan's existing three-year probation sentence, People magazine reported online. 
Wearing a white sport-coat, black pants and her hair in a bun, Lohan walked into the courtroom holding her attorney's hand for a progress review of her two driving under influence (DUI) cases. 
The 23-year-old star was summoned as she had failed to notify the instructors of an alcohol education class, which she attends as part of her probation, that she would be leaving the country for work. 
"I ordered you into court today because I wanted to speak to you directly. I don't want to get any more notices again [that you might be in violation of probation], no warrants ... where you're thumbing your nose at the court," said Judge Revel at the hearing. 
He also ordered Lohan to get prior court approval the next time she leaves Los Angeles for work, and warned that any failure to comply with the terms of her probation could lead to jail time. 
Lohan's only words in court were "yes" when asked if she understood all the proceedings. A progress review hearing was set for December 15. 
Lohan was sentenced to the probation term following her second DUI conviction in August 2007.