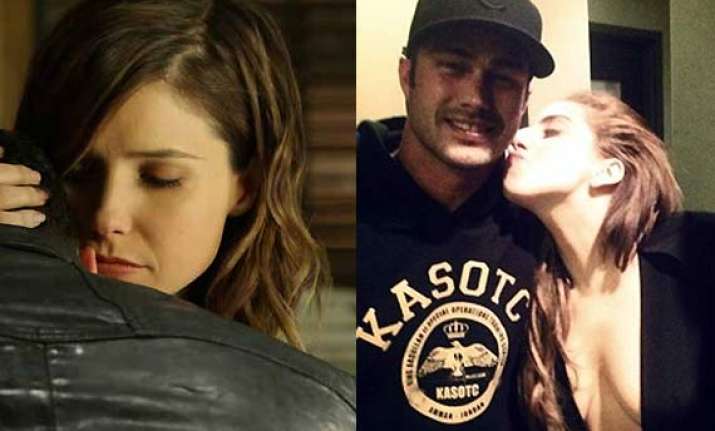 Los Angeles: Pop star Lady Gaga is not threatened by intimate scenes that her actor boyfriend Taylor Kinney shoots for his work, says the latter's "Chicago PD" co-star Sophia Bush.
The "Applause" star doesn't mind when Kinney, whom she has been dating for three years, gets close to Bush because she is confident in their romance and understands he is just doing his job, reports femalefirst.co.uk.
Bush said: "Gaga is an artist through and through. There's no part of her that doesn't understand our job or thinks it's weird. I think she's probably the least threatened woman on the planet."
The actress said her first meeting with Gaga was a little strange because she had already shot intimate scenes with Kinney at that point.
"I didn't get to meet Stef (Gaga) until after Taylor and I started to work - I was really glad I had a while to wrap my head around it, because if I'd have met her in my first week in Chicago, I probably would have cried and it would have been real awkward for everyone," she added.