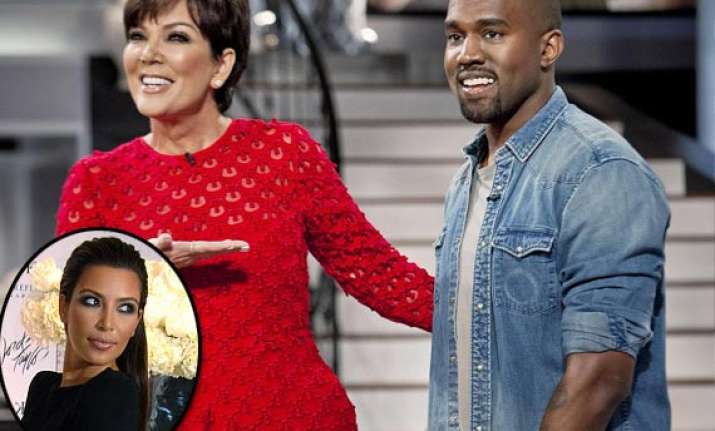 Los Angeles: Socialite Kris Jenner reportedly wants her daughter Kim Kardashian to move out of her house along with her fiance Kanye West.
It was Kris who had invited her daughter to stay with her after Kim gave birth to North West in June, 2013, as her Bel Air mansion was still under construction.
But now the 58-year-old is sick of feeling like a guest in her own home and she secretly even called Kim's contractor to try to speed up the building process and get her daughter out of the house sooner, reports hollywoodlife.com.
Kim, 33, has gotten a little too comfortable at her mother's place. She not only took over her bathroom, but she's also been calling over her own workers to make little "improvements" to Kris's house.
"You rolled in here and it's like it suddenly became your home. This is not what I signed up for," Kris told Kim.
Kim was left hurt after she found out that her mother wanted her and her fiance to move out, especially since it had been her mother's idea for them to live there in the first place.
But Kris handled the situation well and said she didn't want them to move out, however, if they were going to stay there, it would have to be on "her terms".