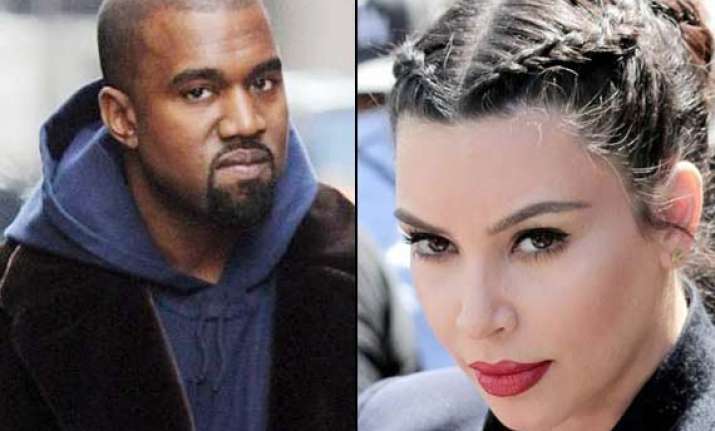 Los Angeles: Rapper Kanye West, who is married to reality TV star Kim Kardashian, was reportedly furious when he found out about naked pictures of his wife after they went online.
Nude pictures of several celebrities, including Avril Lavigne, Leelee Sobieski, most of which appeared to be selfies, were released online as part of a massive celebrity nude photo leak.
According to Britain's magazine Closer, the 37-year-old rapper flipped out when selfies of his wife were leaked online in the second wave of the celebrity nude phone hacking, reports radaronline.com.
"Kim had a blazing row with Kanye after he found out about the pictures," a source said.
"He loves seeing her in revealing outfits like she wore in Paris last week and often posts sexy selfies she's taken, but he'd never seen these photos before and thinks Kim must have taken them before they got together, for an ex-boyfriend," the source added.
The source continued: "He was seething with jealousy and angry that he has no control over who can see the images. He even accused Kim of still being in contact with some of her ex-flames."
The 33-year-old glamorous star, however, has been trying to calm her husband down. But apparently it hasn't been easy to convince him that she has not been in touch with her past lovers.
The source said, "Kim reassured him that she hasn't and has been in tears about the whole thing."