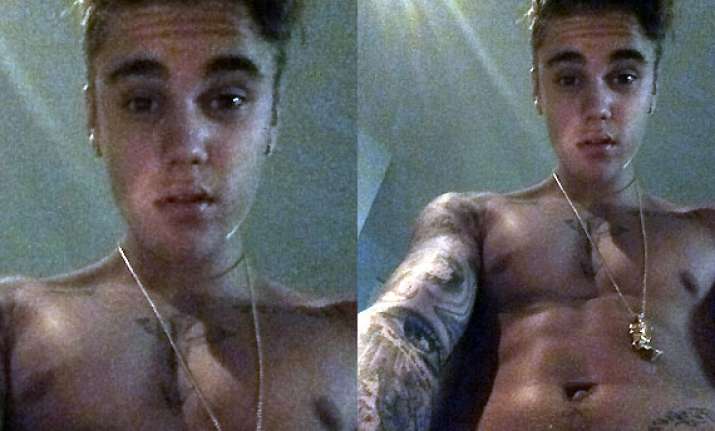 Los Angeles: Troubled pop star Justin Bieber has shocked fans by posting a raunchy "selfie" photograph online.
The Baby singer, 20, is seen semi-naked in the snap as he holds the camera by his private parts to show his lower stomach, reports contactmusic.com.
He simply captioned the picture, "Night".
The snap was posted just hours after Bieber shared a picture of himself lying down with two women who have their arms and legs wrapped around him.
And this is not for the first time that the troubled singer has gone ahead to put on show his bare body to his fans.
Very much earlier during his good ol' days, Justin lefts his fans and his family members shocked as she sang around his home head-to-toe naked with just a guitar hiding his manhood.