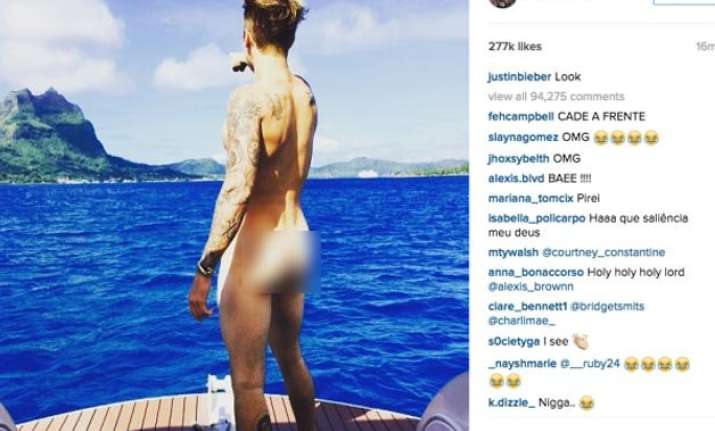 It seems the 21-year-old singer Justin Bieber wants the entire world to know what all he has!
Recently, the 'Boyfriend' singer posted a stark naked picture of himself, showing his derriere, on the social network platform Instagram.
The picture shows his tattoed body from the back. He is standing on a boat in Australian waters, indicating towards something while standing nude on a sunny day.
The singer's millions of fans in no time started liking and commenting on the post. More than 1.2 million fans liked his picture, while around 3,66,000 left comments with some demanding from him to "turn back"!
Bieber captioned the picture with just one word, "Look!"
Meanwhile, the pop star's friend Miley Cyrus was quite amused to see the picture and mocked at him with a quirky response.
She posted yet another comparative picture of Rihanna's butt alongside Justin's and remarked "Bieber vs Rihanna".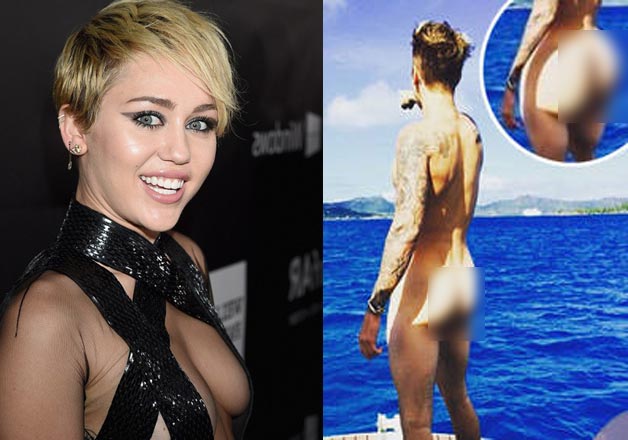 Early this year, the "All that Matters" hit-maker had revealed that his relationship with God is "the coolest thing" he had ever experienced.