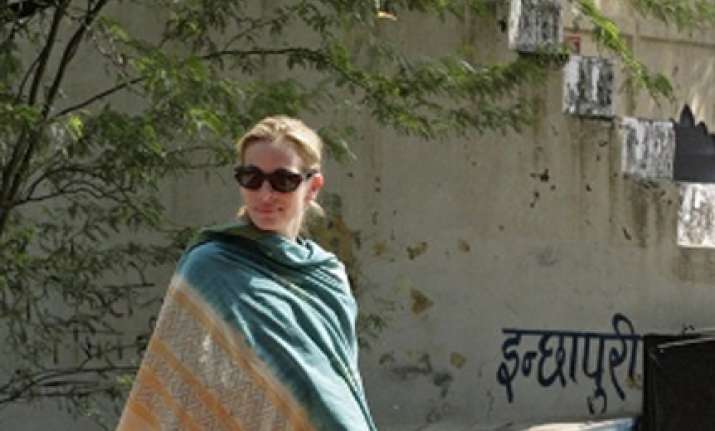 Hollywood star 'Pretty Woman' Julia Roberts began shooting for Brad Pitt production 'Eat, Pray, Love' in a dusty village in Haryana on Sunday amid tight security provided by
local police and private security guards.
 
Young boys climbed trees and villagers crowded rooftops in village Mirzapur  near Gurgaon to catch a glimpse of  the Academy Award winner Julia Roberts, wearing a
tuquoise blue tunic and loose pyjamas.
 
Huge black screens protected the film sets from TV crews and photographers as the shooting was in progress.
Scores of policemen, armed with lathis, guarded the film sets and kept onlookers at bay.
 
In the film, Julia plays the part of an American woman who leaves behind a troubled marriage and sets out on a journey of self-discovery, which takes her to three different
cultures and religions.
Julia Roberts is staying at a former palace belonging to the Nawab of Pataudi which has been converted into a heritage hotel.
 
The movie is directed by Ryan Murphy. It also stars Oscar-winner Javier Bardem, Viola Davis, Richard Jenkins and Billy Crudup.