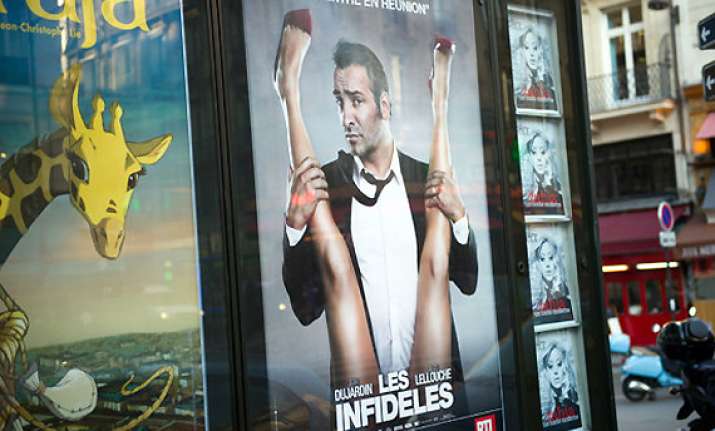 Paris, Feb 4: Jean Dujardin might be flavor of the month on the international award circuit, but back home in France his taste is in question.

Posters for Dujardin's new movie 'Les Infideles' ('The Players' on international release) went up around Paris on Tuesday but are coming down just three days later following a recommendation from France's self-regulating advertising body.

Complaints were received about the imagery on the range of posters, one of which shows Dujardin framed by a woman's bare legs, and another which suggests oral sex.

The film is a comedy based around infidelity, but French newspapers are musing that the stunt might cost Dujardin the Best Actor Oscar.

For Paris resident Corinne Maugrenier however, it was all a fuss about nothing.

"What bothers me the most is that the (old) posters have been removed," Maugrenier commented.

"I didn't think in the first place that the posters were offensive to women. I am afraid of France becoming as puritanical as the United States. The (old) posters weren't shocking, they just wanted to show the theme of the movie."