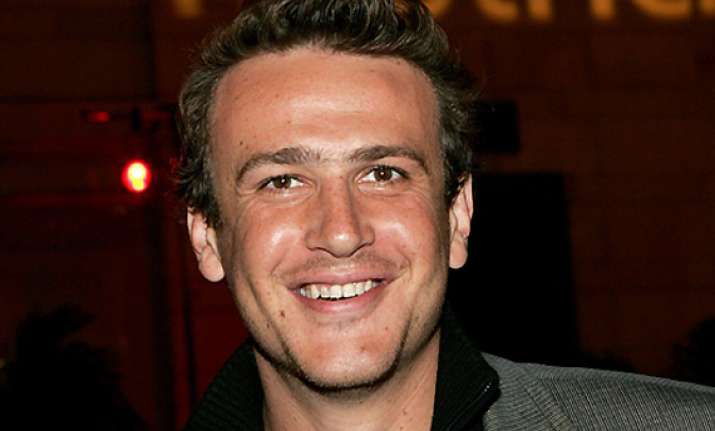 Los Angeles, Nov 13: The "How I Met Your Mother" actor is welcomed to the social media network by TV wife Alyson Hannigan, Jonah Hill.

Jason Segel launched a Twitter account Friday which has logged more than 184,000 followers in its first 24 hours. His first tweet read, "Hello tweet universe! This is Jason Segel and this is my first official tweet! Thank you for having me. I look forward to meeting you all!"

The Muppets and How I Met Your Mother star has posted seven tweets thus far, with the majority of them promoting his Muppets movie.

One of the most entertaining entries described an encounter with a Mexican journalist at a press junket: "Last week in Mexico City, a 40 yr old Interviewer started weeping, mumbling in Spanish and hugging Kermit. Everyone but me felt super weird."

Segel's How I Met Your Mother co-star Alyson Hannigan and pal Jonah Hill were among the well-known names that welcomed the actor to the Twittersphere.

Hannigan wrote, "I am VERY EXCITED to say.... #FF @JasonSegel ! The ONE AND ONLY Jason Segel!!!"

Hill chimed in, "My great friend Jason Segel just joined twitter. He is the best you should follow him! @jasonsegel"

Segel is currently making the press rounds for The Muppets. The film centers on the efforts of Gary (Segel), his girlfriend Mary (Amy Adams) and brother Walter to save the Muppet Theater from being razed by a nefarious oilman (Chris Cooper) who wants to use the property to drill oil recently discovered there. To do so, they must reunite the Muppets, who have all gone their separate ways.

The Muppets opens Nov. 23.