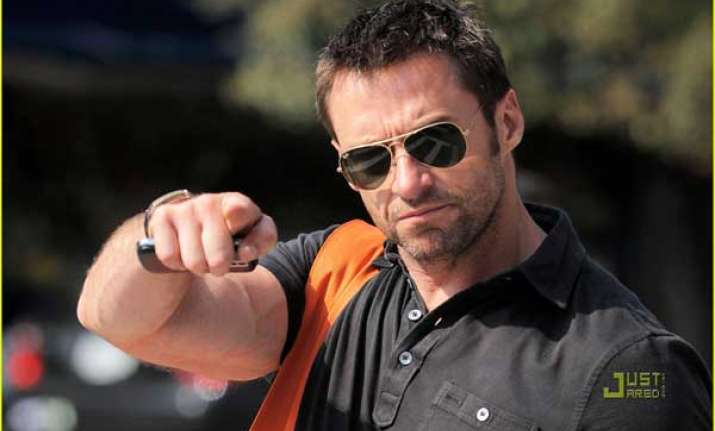 Los Angeles, Feb 23 : Actor Hugh Jackman has topped a poll for the man with the sexiest facial hair, beating David Beckham and Johnny Depp.
The 44-year-old most recently sported thick facial hair in the Oscar-nominated film "Les Miserables".
In the second place was stubbly actor Bradley Cooper. Star footballer David Beckham, who is currently sporting a designer stubble, came third, while grey-bearded George Clooney and Ben Affleck, who has full face fuzz, took the fourth and fifth positions, respectively, reports contactmusic.com.
The poll, involving 1,000 people, was conducted by the Britain's leading hair transplant centre, the Crown Clinic in Manchester.
Surgeon Asim Shahmalak insists Jackman is a worthy winner.
"Hugh Jackman looks great whatever kind of facial hair he has - stubble, a moustache or a beard ... For many men, growing a beard or designer stubble defines their masculinity. It is not surprising that more than six out of 10 believe they look sexier with some form of facial hair," said Shahmalak.