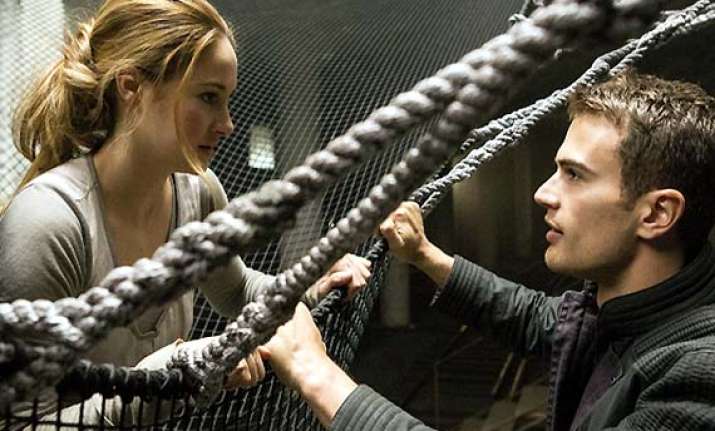 New Delhi: The first trailer for Divergent sequel Insurgent will be unveiled this November in front of screenings of The Hunger Games: Mockingjay - Part 1.
Insurgent, starring Shailene Woodley, Theo James and Kate Winslet, is currently filming in Atlanta and Chicago for release in March 2015, reported Ace Showbiz.
Lionsgate CEO John Feltheimer revealed details on the trailer break during the company's fiscal 2015 first-quarter earnings conference.
"With the first Insurgent  trailer slated to debut with the release of Mockingjay in November, skyrocketing book sales, a stellar home entertainment launch and stars Shailene Woodley, Theo James and Ansel Elgort generating ever-increasing online buzz, I think you can understand why we believe that the Divergent series is becoming very special," he said.
Insurgent's predecessor Divergent opened earlier this year and earned more than $270 million at the worldwide box office.
Allegiant, the final book in Veronica Roth's Divergent trilogy, will be adapted into two movies and released in March 2016 and March 2017.