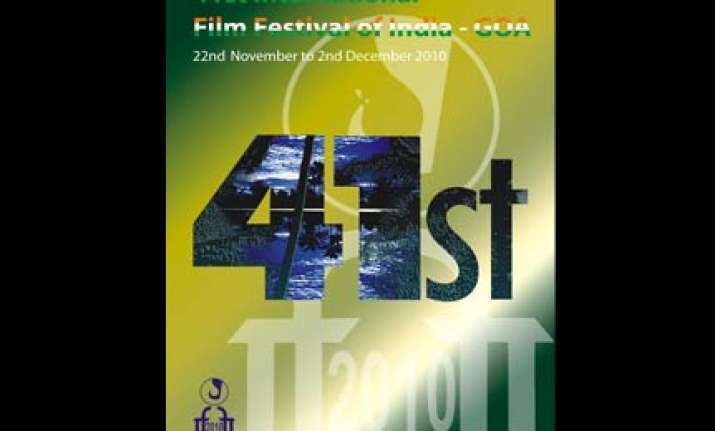 Hollywood will now make inroads into the International Film Festival of India (IFFI) after Union Information and Broadcasting ministry opened up the competition section for global cinema.
"We expect films from Europe, USA, Canada, Australia and New Zealand as the competition section is open for global cinema," Chief Executive Officer, Entertainment Society of Goa (ESG), Manoj Srivastava told PTI. ESG along with I&B ministry's directorate of film festival (DFF) holds IFFI in Goa annually.
Union I&B minister Ambika Soni announced that the competition section is going global.Hitherto, the competition section was open only for cinema from Asia, Africa and Latin America.
Srivastava said that since the competition section was constrained to few continents, IFFI was missing on bigger participation including Hollywood, which will now be able to showcase its films in the festival.
"The competition will now be tough. Widening of competition will bring in better content. The quality of content will definitely go up," the CEO said. "Enhancement of competition section would be beneficial for Goa. Interest of filmmakers in Goa will go up," Srivastava said.
"Goa would be viewed as a serious film shooting destination as they will be coming to the state to participate in the festival. It will open other avenues for Goa," he added.
The competition section is opened for global filmmakers as per the recommendations of experts' committee, which was formed to review the festival.
Srivastava said that IFFI, which was conceived in 70s, had an Asian competition section, which was conducted only when festival was held in Delhi.
"When it used to go out of Delhi, the section was deleted from the festival as it was called 'filmotsav'," he said.
The section was restructured in 1995 and African and Latin American countries were added to the competition section in 2005 when the festival travelled to Goa.
Srivastava said that IFFI organisers have already started publicising its competition section in the festivals held this year across the globe. "The word has already spread and we expect good entries this time," he said. PTI