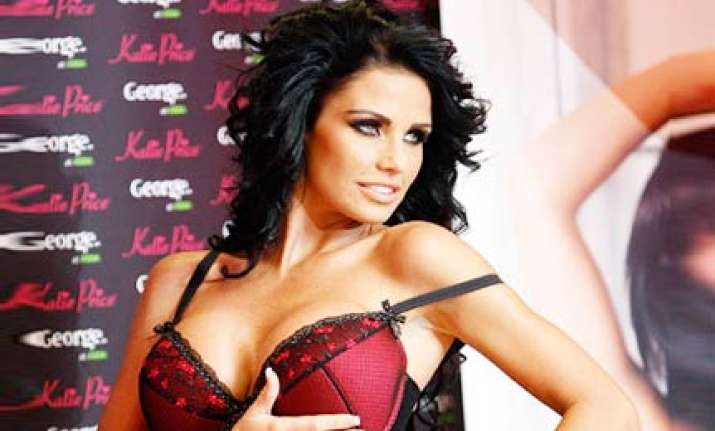 Katie Price a.k.a Jordan has revealed that she might get her kit off for Playboy magazine again - when she hits 50, reports MidDay.
The former glamour model claimed that in the meantime she would love to be a Forensic Detective.
Jordan, 32, originally appeared in the top-shelf mag in a series of provocative topless snaps aged 24 in 2002.
"I might do Playboy as a 40 or 50 year-old," the Sun quoted her as saying in a chat to air on ITV1's Michael Ball Show.
But the former Page 3 girl says her dream job is to be a sleuth who gets to the bottom of criminals'' minds.
"I am fascinated by the human brain.
"A lot of people don't know this but if I could have my dream job it would be going into prisons getting inside people's minds to know what triggers them off."
"If I could be a forensic detective I would," she added.