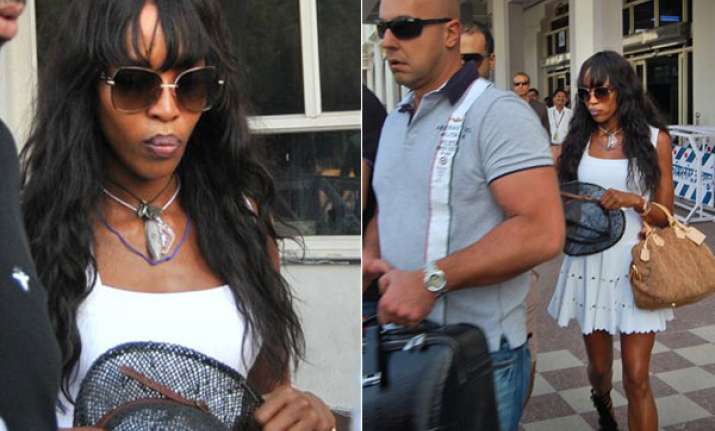 Jodhpur, Rajasthan, Nov 6 :Twelve chartered planes  on Monday ferried around 200 celebrity guests here for the big birthday bash of British supermodel Naomi Campbell for her Russian billionaire boyfriend Vladimir Doronin at the 15th century majestic Mehrangarh Fort. 
High-end sedans and vintage cars were roped in for transporting the guests from the Jodhpur airport.
Campbell, 42, who has been dating Doronin since 2008, has chosen Jodhpur over Jaipur for Doronin's 50th birthday bash because the place has been the part of many grand celebrations including that of Liz Hurley and Arun Nair wedding and Rishika Lulla's sangeet ceremony.
Back in 2010 Doronin had hosted Campbell's 40th birthday party in a grand way at the French Riviera.  
The Mehrangarh Fort has been decorated in vibrant Indian and Rajasthani themes by the team of British designers.  
A source from the fort said that the imposing structure has never been decorated in such a magnificent way ever before by British designers.  
The catwalk queen, who is the face of Doronin property company, started dating the tycoon after meeting him at the Cannes Film Festival four years back.