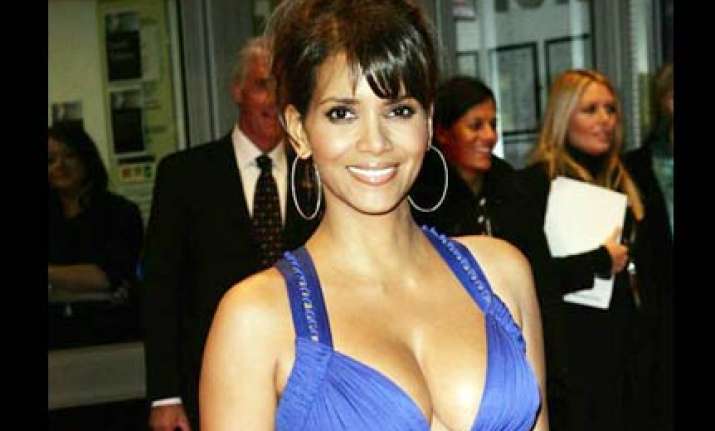 Academy Award winning actress Halle Berry has been named the yummiest mummy ever in a new poll, reports Mid Day.
The 44-year-old who has a two-year-old daughter Nahla Ariel with ex-boyfriend, model Gabriel Aubry, topped the Askmen.com poll.
"It's worth noting that seven out of these 10 fine ladies on this list are 35 and over, and three of them are over age 40, including our No 1, Halle Berry, who turns 44 on August 14th. And women only get sexier after age 45. Just ask Monica Bellucci," said a statement posted on the website.
Italian actress Monica Bellucci, who comes in second, welcomed her second daughter this past summer with French actor Vincent Cassel at the age of 45, and had her first daughter when 40. Kate Beckinsale, 37, who is mother to Ava, 11, grabbed the third spot.
Jessica Alba, 29, who welcomed daughter Honor Marie about two years ago with husband Cash Warren, ranks number four. Mexican actress Salma Hayek, who had daughter Valentina, 2, at age 40 with billionaire husband Francois-Henri Pinault, rounds out the top five.