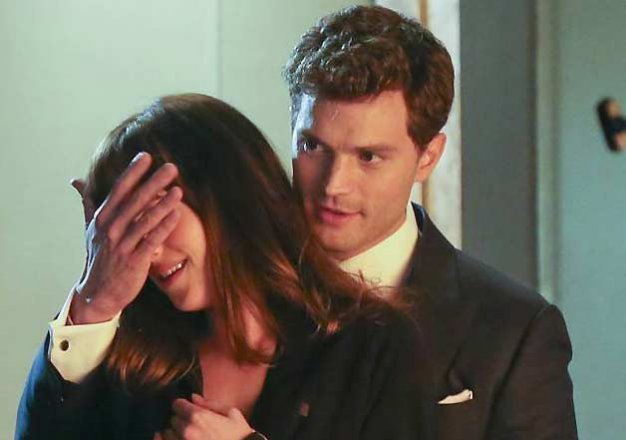 New Delhi: Universal Pictures' highest R-rated project has been shown red signal by Indian Censor Board, who have decided to ban the screening across the nation.
One of most talked about adaptations of an erotic novel by British writer E.L.James, 'Fifty Shades of Grey' won't see the light of day (at least not in cinemas) in India.
One of the chief executive of the CBFC, Shravan Kumar, as quoted by leading news agency has however declined to divulge details as to why the panel refused to approve the movie, though he hinted that Universal Pictures could challenge the decision of the Board if they want to.
Also read: Has 'Fifty Shades of Grey' helped people open up about sex?
A source from Universal Pictures talked about how filmmakers tried their best to tone down movie's sex scenes and remove all nudity in direction with the review process in India.
The film, which was supposed to have a grand release last month on 14th on the Valentine's Day, wasn't allowed to be released in India. Apart from India, the movie wasn't allowed to be released in Malaysia, Indonesia and Kenya citing its sexual content and kinky storyline.
Also read: Dakota Johnson's rough experience in 'Fifty Shades of Grey'
Despite issues regarding movie's screening in some countries, FSOG went up to fetch a staggering $400 million.
Movie features Jamie Dornan & Dakota Johnson, playing Christian Grey and Anastasia Steele respectively involved in a love saga with twisted sadomasochistic side.
The move shouldn't shock Indian movie buffs, as CBFC's latest changing guidelines are all over the news with board posing issues to cuss words, sexually explicit content and words.