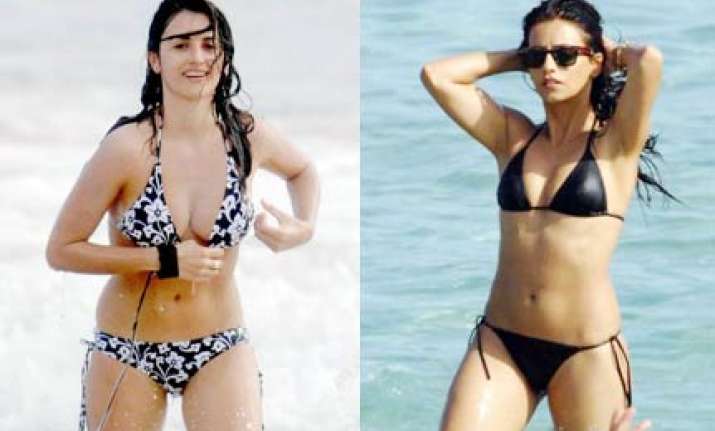 New Delhi: Hollywood beauty Penelope Cruz's sister has been roped in as her body double for certain scenes in the fourth 'Pirates of the Caribbean' film in order to hide the pregnant star's growing bump.
Actress Monica, who is three years younger than Cruz, has been drafted to stand in for the Spanish actress in full-length shots of 'On Stranger Tides' to disguise the pregnancy.
While the 36-year-old actress will do close-ups above her bump, Monica will do the distance shots, reported Sun online.
The 'Vicky Cristina Barcelona' star confirmed earlier that she is expecting a baby with husband Javier Bardem. The baby is due early next year.