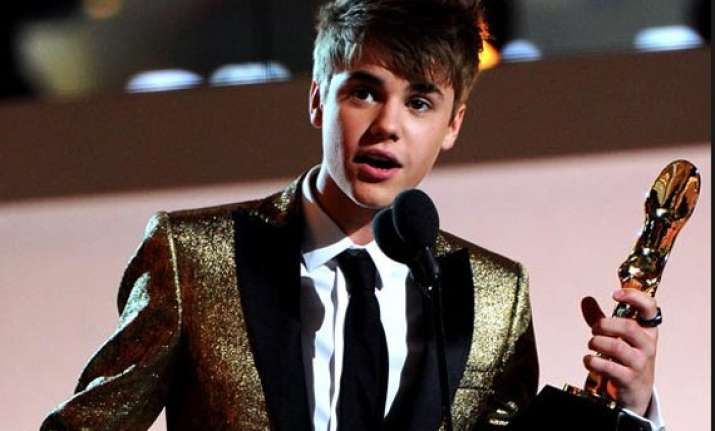 Los Angeles, May 20 : Pop star Justin Bieber was reportedly booed by his fans at the 2013 Billboard Music Awards when he went on the stage to receive an award and gave a speech.
Protesting against the booing, the singer said that he is an artist who should be taken seriously, reports thesun.co.uk.
The 19-year-old competed with singers Taylor Swift and Bruno Mars to grab the Milestone Award, which recognises musical achievements. He was the only under-19 artist with five successful albums.