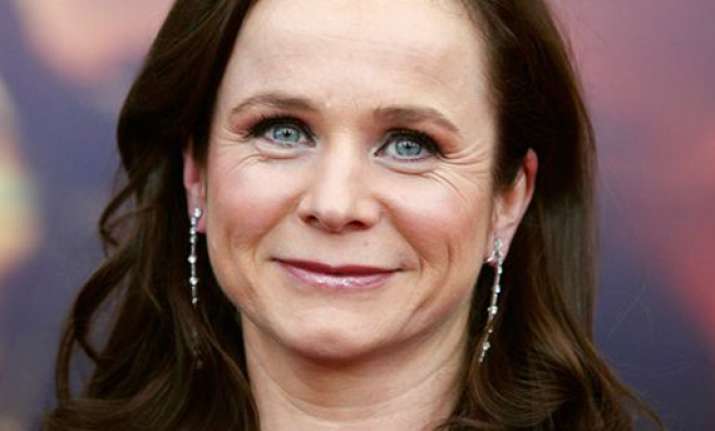 Los Angeles, Dec 19: It's a good thing nobody told Steven Spielberg when Emily Watson signed on to his new movie "War Horse" that she's afraid of horses.

The actress said she actually didn't tell the director about her fear until just days after she began shooting the movie in Devon, England, last fall.

Watson says she had to overcome her fears because she was so excited about being in the Spielberg film due out Dec. 25.

"I'm not very good at animals generally," Watson said in a recent interview. "I like domestic animals but big, large ones that might hurt me - I'm a bit of a wimp."

Watson plays Rose Narracott, mother of Albert, a young man who bonds with the horse who is sold to the British cavalry and sent to the trenches of World War I.

Watson said "War Horse" is not just a story about a boy and a horse but also a "profoundly moving document" of how warfare changed.

She said when British cavalry charged and the Germans responded with machine guns "that was a turning point in history and our horse is in the thick of that."

It was Watson's first time working with Spielberg and she says he wasn't all what she expected.

"He's quite an actor's director actually. I was surprised by that. He's very - you know - he'll be gently talking to you during takes sometimes; him saying, 'Now try it like this,' as the camera's still rolling and he'll be talking to you and encouraging you, suggesting things as you're doing it which takes a bit of getting used to because some directors will approach that situation as it's a completely sacrosanct moment that you don't disturb and you talk to people afterwards but he's - he doesn't treat it like that. He's very much - he's right there with you in it and talking to you and I like that."

'War Horse' opens in theaters December 25.