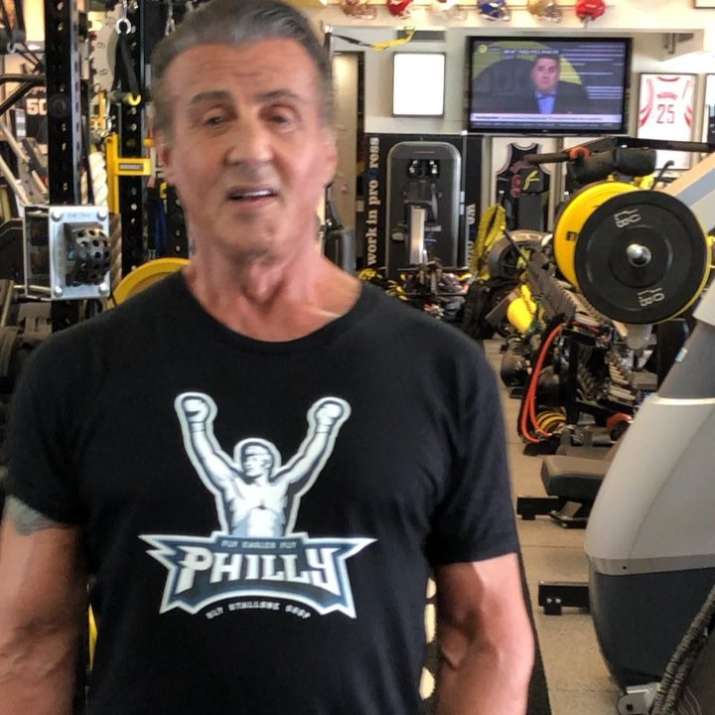 The internet sent everyone in utter shock when Sylvester Stallone death news did the rounds recently. The Rocky star was too quick to respond to the death hoax and said "Please ignore this stupidity. Alive and well and happy and healthy. Still punching". Brother Frank Stallone got angry and posted a series of tweets on the social media denying the death rumours. Now, the Rambo actor has taken sly dig at his fake death news by sharing several videos on Instagram.
Posting a gym video, Sylvester Stallone said, "I Feel incredible healthy for a dead guy". He captioned the video by saying, "Back at the gym where it all starts! #slystalloneshop #GunnarPeterson #strong #HealthyFood #GoForIt".
In another video, the Hollywood superstar gave tip for the day to his fans.
Sylvester Stallone shared another light-hearted video of himself messing around with his daughters Sophia, 21, and 19-year-old Sistine.
It might surprise you that this isn't the first-time people have thought the actor had died. Two years ago, a fake news report purporting to be from CNN was doing the rounds on social media, leading to plenty of fans getting worried they'd never see him again
On the work front, Sylvester Stallone recently shared a fan-made poster of Creed II, the sequel to the Rocky spinoff, which he has co-written and will star in. He will also be seen in The Expendables 4.