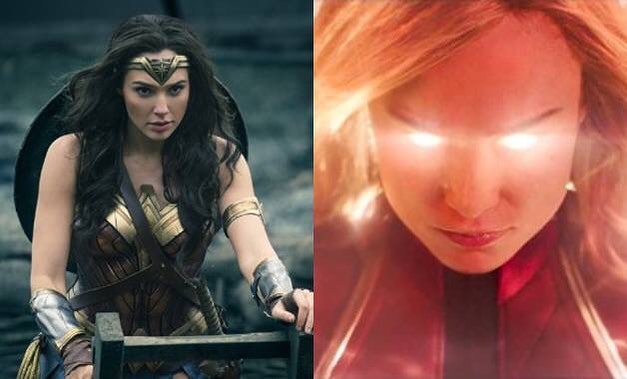 Ever since Brie Larson's Captain Marvel released in theatres worldwide, there have been multiple reports that compare the Marvel film with DC Universe's Wonder Woman. Even the box office reports are being compared as we're writing this. But the leading ladies Brie Larson and Gal Gadot have made it clear that competition is not a thing here. It's all about girl power. Sharing a cute caricature of Wonder Woman and Captain Marvel, Gal Gadot wrote, "I'm so happy for you sister."
The artist whose artwork Gal Gadot shared on her Instagram story was also touched by her sweet gesture and wrote, "I make this kind of art to bring women together and show how important female leads are for us."
Captain Marvel is doing Marvel-lous business at the box office, not only overseas but also in India. In our country itself, the film starring Brie Larson has raked in staggering amount of Rs 32 crore in its opening weekend. It has become the second highest grossing Marvel film after Avengers: Infinity War. Captain Marvel has also marked MCU's first ever female-led superhero film. The story of the film goes back to the 90s when a US Air Force pilot Carol Danvers returns to Earth from Kree with some outlandish superpowers. The film also stars Samuel L Jackson, who plays Nick Fury in all the Avengers films.