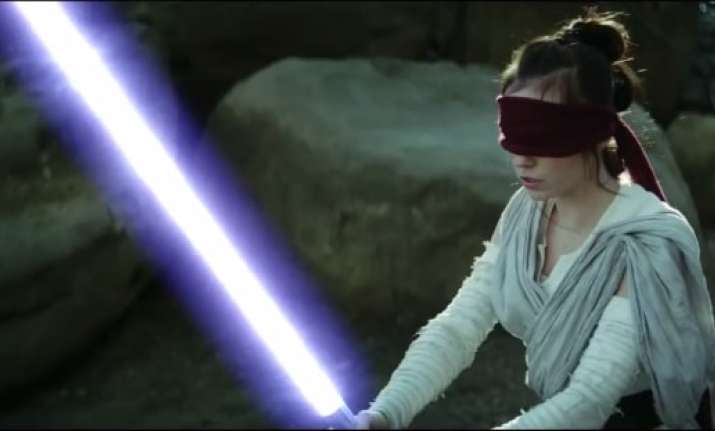 After releasing a short trailer in April 2017, the makers have now come up with Star Wars: The Last Jedi full trailer, and we can't keep calm. The Rian Johnson film, which is the sequel to the trilogy in Star Wars franchise, will hit the cinemas worldwide on December 15.  But before that, fans can treat themselves to the new trailer, which features Rey (Daisy Ridley) and Kylo Ren (Adam Driver). The 2 minute 34 seconds long video starts off with a voiceover that speak about "untamed power" and "truly special" persona, leaving us craving for more.
Just before the Star Wars: The Last Jedi trailer hit the internet filmmaker Rian Johnson took to social media to express his excitement. "I a legitimately torn. If you want to come in clean, absolutely avoid it. But it's gooooood…FORGET EVERYTHING I SAID AND WATCH IT WATCH IT WATCH IT", he tweeted.
Watch Star Wars: The Last Jedi full trailer right here
One of The Star Wars: The Last Jedi trailer highlights is the shot of the new creature Porgs, who appears before Poe Dameron to talk about someone having the ability to bring down the First Order. 
Besides Daisy and Adam, the film also features Mark Hamill, John Boyega, Oscar Isaac, Gwendoline Christie, Domhnall Gleeson, Andy Serkis, and the late Carrie Fisher. After 19 months long schedule, the shoot of the film was wrapped up in September 2017.  The film is all set to release on December 15 worldwide.
For more entertainment news and updates, follow our Facebook page