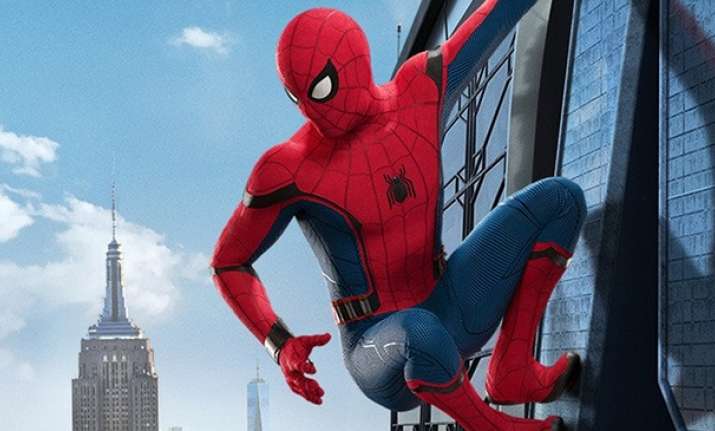 Tom Holland, Robert Downey Jr., Michael Keaton's starrer Jon Watts directorial venture Spider-Man: Homecoming, has earned a whooping amount of $ 117 million at the US box office. 
Interestingly, the film has also set many records and by becoming the third-largest opening film of this year, it has left behind films like Beauty and the Beast and Guardians of the Galaxy Vol 2.
The latest Spider-Man film, which is much hyped and mightily praised by critics who love the film's transparency and directness, is like a cold shower on a wintry morning.
You wait for that bracing after-shower feeling to pervade your senses. But the film only leaves you with a smell of déjà vu, and not a pleasant one at that.
Having come after a startling plethora of superhero films in the last three years, "Spider-Man: Homecoming" cashes in on the vulnerability and callowness of the superhero as he grapples with the changes in his body and mind far beyond the hormonal.
For Indian fans of superhero franchise "Spider-Man", it's a delight to spot Hollywood actor Robert Downey Jr in a kurta pyjama at a traditional Indian wedding in a scene from its new version "Spider-Man: Homecoming", which seems to have embraced diversity.
Also Read: Tom Holland's Spider-Man: Homecoming is a delight with 'desi' touch
Whether it is Downey Jr, a turbaned student in a scene, or an Asian sidekick for actor Tom Holland -- the latest version of the superhero tale swings in the diversity way, justified by the presence of an ethically diverse cast including Laura Harrier, Zendaya, Jacob Batalon and Tony Revolori.
The film will make you revisit to your school days. The excitement that people from all over the world have for the film on social media indicated that it is going to be a blockbuster. In fact, Shah Rukh Khan was recently seen sharing the picture of his son AbRam Khan in Spiderman costume indicating that both he is their favourite superhero.  
For more Entertainment stories click here