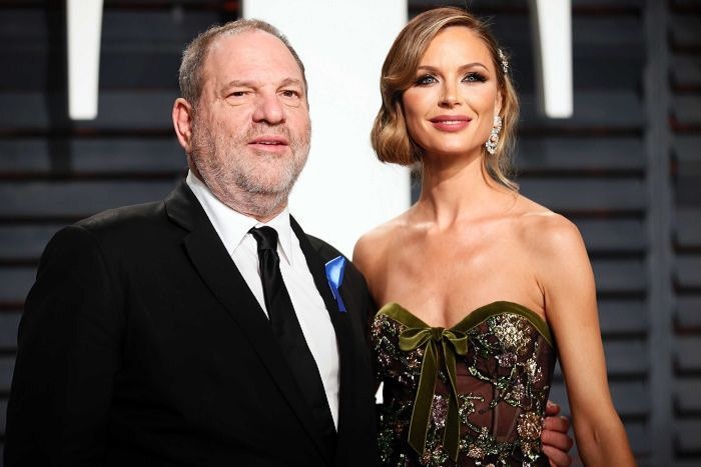 The board of the Academy of Motion Pictures Arts and Sciences has voted exceedingly to dispel infamous Hollywood filmmaker Harvey Weinstein after he was accused of sexual abuse and physical assault during the course of his career. Many Hollywood celebrities came out in opposition to the noted filmmakers and shared their accounts of sexual harassment in the hands of Weinstein. Popular actress Angelina Jolie confessed that she had ugly experience working with Harvey, after which she swore never to work with him. 
The 54-member Board of Governors of the Academy, the organisation behind the Oscar, came to a decision at an emergency session late Saturday after examining the allegations against Weinstein. They need two-thirds majority to expel him from the Academy, according to Washington Post. 
"We do so not simply to separate ourselves from someone who does not merit the respect of his colleagues but also to send a message that the era of wilful ignorance and shameful complicity in sexually predatory behaviour and workplace harassment in our industry is over. 
"What's at issue here is a deeply troubling problem that has no place in our society. The Board continues to work to establish ethical standards of conduct that all Academy members will be expected to exemplify," the Academy said in a statement.
Weinstein, who was fired by the movie and television studio he co-founded, the Weinstein Company, has denied rape allegations while acknowledging that his behaviour "caused a lot of pain".
Weinstein's expulsion signifies an important break with precedent for the Academy, which for years insisted that someone's professional achievements were unrelated to any scandals he or she might be caught up in, which is why, for example, it refused to expel comedian Bill Cosby, accused of sexually abusing as many as 60 women, reports Efe news.
Nor did the Academy expel European director Roman Polanski, accused of abusing minors, or actor-director Mel Gibson, who in 2006 while under the influence is said to have made some racist remarks against Jews and in 2010 was investigated for domestic violence. 
The Weinstein scandal came to light in early October, when The New York Times and The New Yorker magazine revealed the history of sexual harassment perpetrated for decades by one of the best-known and most powerful producers in Hollywood.
He reached at least eight settlements with women between 1990 and 2015.
40 Hollywood actresses have confessed about sexual abuse in the hands of Weinstein and the number is expected to grow. He denied the allegations against him, but admitted that he should have behaved properly during his career. 
(With IANS Inputs)